Sadiq Khan: 'Dereliction of duty' by policy makers for failing to regulate big tech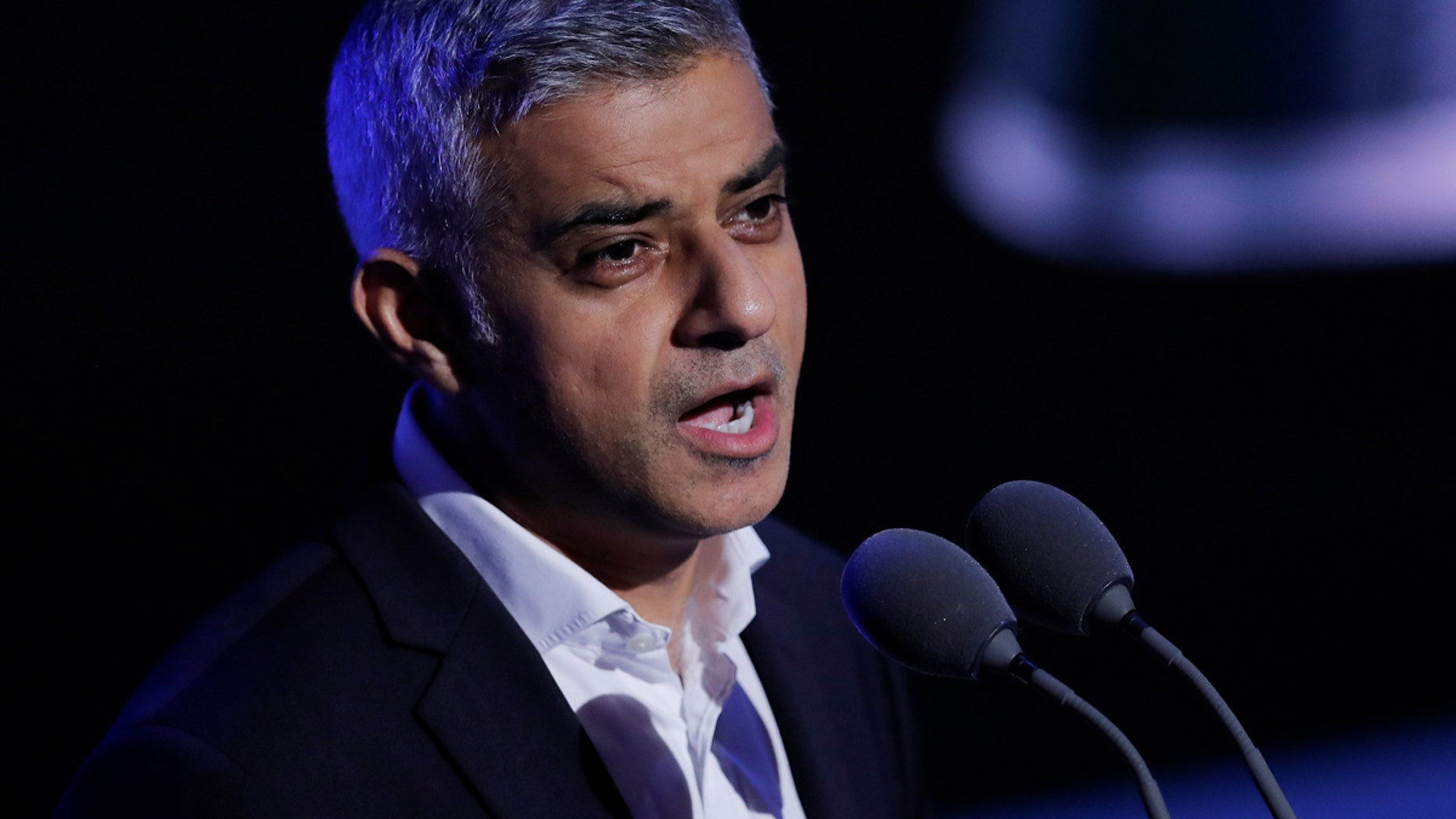 London Mayor Sadiq Khan is set to blast tech giants like Twitter, Facebook and Google for dividing us, while calling out lawmakers for a "dereliction of duty" in not doing enough to regulate the industry and safeguard users.
Khan, set to deliver the convergence keynote address on Monday at the massive South By Southwest (SXSW) festival in Austin, Tex., will talk about how London is utilizing technology to improve citizens' lives and make the British metropolis a "smart city," according to excerpts released to Fox News.
"There are growing concerns about the way some of the biggest companies on the planet are impacting our lives and the overall wellbeing of our societies," Khan, the first British politician to give a SXSW keynote, will say.
FAKE NEWS SPREADS FASTER ON TWITTER THAN REAL NEWS, STUDY SAYS
The list of tech industry woes — which Khan will cite in his speech— is long: the negative impact of disinformation before and after the U.S. election; the spread of hate speech and harassment; algorithms that can be misused and push users toward the most radical content; terrorists and far-right groups using social media to conspire and incite their followers.
"What we need to see is a stronger duty of care so that social media platforms can live up to their promise to be places that connect, unify and democratize the sharing of information—and places where everyone feels welcome and valued," Khan, who is London's first Muslim mayor, will say.
However, the British mayor will also say that if the tech sector can't clean up its act, it should face more regulation similar to what has been implemented in Germany, where companies face hefty fines for promulgating hate speech.
Although Facebook, Twitter and other tech firms have been implementing better enforcement, suspending hateful accounts and trying to adapt strong verification systems to battle fake news and disinformation, Khan feels it's not enough.
OPENTABLE SORRY FOR EMPLOYEE'S 'DISGRACEFUL' SHAME
"With the skills and resources these companies have at their disposal, I believe it's possible to go further and faster," Khan says.
Khan will also mention London's "online hate crime hub," apparently the first of its kind in Europe, to combat hate speech and the country's efforts to increase gender equality in the white, male-dominated tech sector.
"Collectively, we must do more to champion great inclusivity within the tech community," Khan says. "It's not only the right thing to do, evidence shows that it's good for business too."