Ring in the New Year With the Times Square Ball App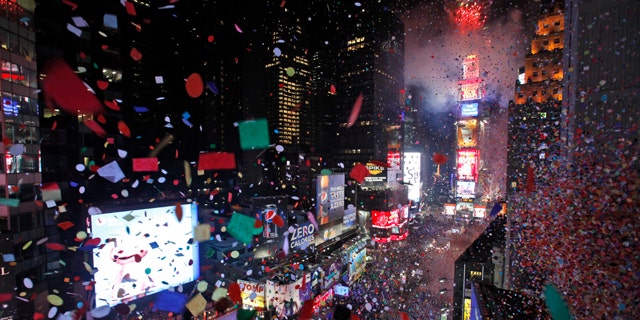 5, 4, 3, 2, 1!
Join in the New Year's Eve celebration in the heart of New York City's Times Square. Watch a live stream of musical performances, celebrity appearances and of course the ball drop at midnight -- all right on your phone!
The Times Square Ball app connects you with millions of revelers this New Year. And with just one click you can join in on the global celebration.
The app features a live webcast and a year-round Times Square ball camera with a countdown clock.
Be a part of all the action for free by tweeting your New Year's wishes for all to see to @TimesSquareBall. You can potentially get your face on the Toshiba big screen, located directly below the ball, by uploading pictures stored on your mobile device or by taking a new snap.
Send direct wishes by creating personalized greeting cards for friends and family via your social network or email. Simple choose your New Year's Eve-themed template and even add a photo or two to your message.
This feature is extra special if you are actually participating in the New York City festivities and can use live pictures from Times Square.
While in the area, use the app's map to get directions to venues close by for further celebrations. And no matter where you are located, you can learn about the history of the event and area of Times Square.
Let the countdown begin!
Here's how it works:
Download The Times Square Ball: Apple iTunes, Android Market.