Spread Some Joy This Christmas With a Few Apps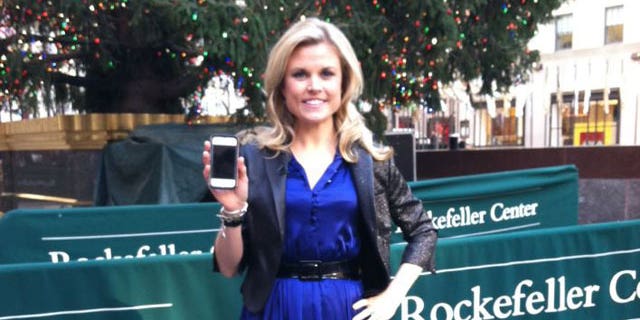 Trim the tree, light the lights, and app your way into the holiday spirit.
What better way to celebrate the season then putting on some Christmas music, decorating cookies, and keeping up with Santa Claus? This year, all of that cheer can fit in the palm of your hand. Here are four inexpensive apps you should give yourself as gifts this year.
Christmas Radio
It's the holidays, and what better to put you in the mood than music. Christmas Radio transmits thousands of stations to keep you rocking around the tree. For $0.99 you can access your favorite stations and discover new ones with a single touch. You can search by song or keyword, and SHOUTcast radio will deliver high quality beats from around the world to your ears.
Download Christmas Radio: Apple iTunes.
Mobilewalla Score: 88 out of 100.
My Tree Lot Finder
You'll need a tree to rock around -- and there's still time to find one for decoration using My Tree Lot Finder. Using GPS, the app will direct you to the nearest farm or tree lot.
If you are looking to support non-profits, the Boy Scouts, or a church fund-raiser, or just want to buy local, find the next nearest mom and pop tree stop with a single click. The map showing other locations in the area allows you to see the different deals and amenities that tree lots and farms are offering to get your business -- like firewood, pony rides, caroling, and hot chocolate!
Download My Tree Lot Finder: Android Market .
Mobilewalla Score: 11 out of 100.
Serving Sizer Recipe Converter
Yuletide celebrations and cookies go hand in hand -- and depending on the event and how many people you'll be serving you may need to adjust your recipe. Use Serving Sizer recipe converter while baking whether you want to halve, double or triple your serving of holiday cheer. Start by entering a recipe's original serving size and ingredient measurements, then choose how much you would like to increase or decrease your number.
Download Serving Sizer Recipe Converter: Apple iTunes.
Mobilewalla Score: 9 out of 100.
Santa Tracker
You and your kids can countdown the days until Christmas, send Santa a letter, read the Claus daily blog, and watch old Saint Nick and his reindeer team on a map as they move from place to place with Santa Tracker.
This fun tool shows you pictures of Santa as he prepares for the joyous holiday, spreading the Christmas spirit whether you're reading with a child, or just want to know how much time is left until the big day.
Download Santa Tracker: Apple iTunes.
Mobilewalla Score: 69 out of 100.