Powering Apple: Tech giant to build solar farm for new data center in Reno, NV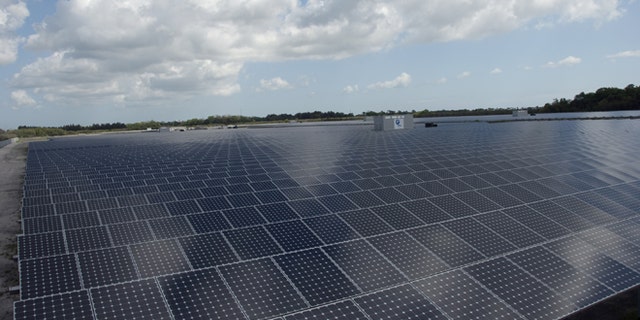 Apple is preparing to build a 137-acre solar farm beside its new data center in Reno, Nevada, as it continues in its quest to one day power all of its facilities – including all of its corporate premises worldwide – with renewable energy.
The solar farm, news of which was confirmed to GigaOM on Monday, will see Apple join forces with Nevada utility NV Energy and solar solutions company SunPower.
While Apple and SunPower are already building solar farms in Maiden, North Carolina, the Reno site will see new technology used involving mirrors capable of concentrating the sun's rays by up to seven times, thereby greatly increasing the amount of generated power.
"All of Apple's data centers use 100 percent renewable energy, and we are on track to meet that goal in our new Reno data center using the latest in high-efficiency concentrating solar panels," Apple said in a statement, adding, "This project will not only supply renewable energy for our data center but also provide clean energy to the local power grid."
When the construction of the facility is finished, the solar farm will generate in the region of 43.5 million kilowatt hours of clean energy. Apple describes that as "equivalent to taking 6,400 passenger vehicles off the road per year."
Should it wish to do so, the tech giant also has permission to expand the solar farm in the future.
With tech and Web giants such as Apple, Google, Facebook and Amazon requiring huge data centers to store and manage vast amounts of information as well as operate a growing number of cloud services, such businesses have come under intense scrutiny in recent years from environmental groups such as Greenpeace, who've been pressuring the companies to look carefully at how they power their facilities.
In 2009 Greenpeace launched its Cool IT campaign to encourage the world's biggest IT companies to support progressive climate policies and use more renewable energy.
Apple, for its part, says that in recent years it's cut down significantly on the environmental impact of its facilities as it continues to invest in renewable energy.