Pennsylvania tear gas maker is latest target for Anonymous hackers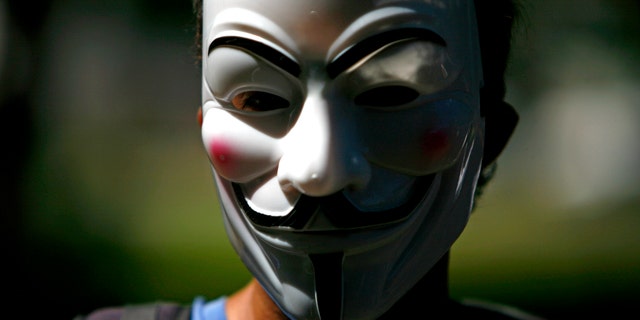 The website of a Pennsylvania company that makes tear gas used to quell demonstrations around the world was shut down by hackers associated with Anonymous.
The hackers accused Combined Systems, whose products were used against demonstrators in Egypt, of being war profiteers who sell "mad chemical weapons to militaries and cop shops around the world," according to a statement posted to a Twitter feed associated with the Anonymous hacker collective.
Calls seeking comment from Combined Systems CEO Don Smith were not returned on Tuesday. The company, which was founded in 1981, described itself as a U.S. firm that "supports military forces and law enforcement agencies around the world," according to its website, which remained inaccessible midday Tuesday.
The attack is the latest in a string of hacking assaults by the Anonymous movement, which has often worked in tandem with the Occupy protest movement in the U.S. and has expressed support for the pro-democracy protests across the Arab world.
The group also claimed to have stolen and published names, phone numbers and password information for "dozens" of Combined Systems employees and clients. It also claimed to have "hit" sur-tec.com, a closed-circuit television surveillance company owned by former FBI director Clarence Kelley.
In December, human-rights group Amnesty International said that Combined Systems delivered nearly 46 tons of ammunition, including chemical irritants and tear gas, to the Egyptian government in three shipments last year.
"U.S. arms shipments to Egypt's security forces must be stopped until there is certainty that tear gas and other munitions, weaponry or other equipment aren't linked to bloodshed on Egyptian streets," Brian Wood of Amnesty International said in a statement in December.
Amnesty International officials said the company produces a wide range of munitions for military forces and law enforcement agencies, including rubber batons, tear gas and other riot-control agents.
The Associated Press contributed to this report.