Orchestral work harnesses artificial intelligence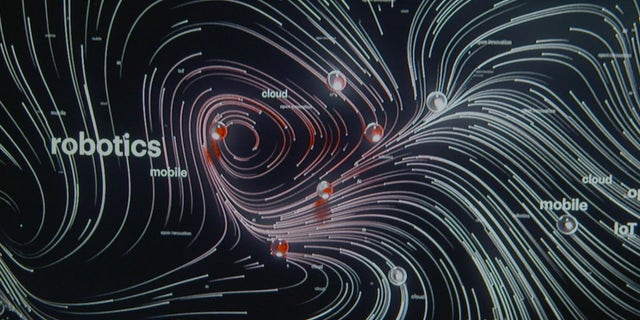 What do a creative coder, a data visualist and an orchestra composer have in common?
"Symphonologie: the Music of Business", which is described as a symphonic experience, was created by Accenture Strategy to combine human insight and artificial intelligence. The work had its debut inside the Louvre Pyramid in Paris on Tuesday, where it was performed by a 50-piece orchestra. According to Accenture Strategy, the show relays a musical message about technology and business.
The orchestral work harnessed algorithms that analyzed consumer sentiments on selected business topics, such as cyber security and the Internet of Things (IoT). The sentiments were then translated into melodic patterns that comprised the musical portion of the show. "Symphonologie" also included a real-time digital art component that emphasized its themes.

"We were turning words into notes and notes into the symphony," said Mark Knickrehm, group chief executive of Accenture Strategy, in an interview with FoxNews.com. "[We wanted to] evoke the emotion that a lot of the work we do with clients [brings] an emotional connection."
The work's three movements included The Voices of Business, which reflected the state of business in a digital world; The Rise of Technology, which showcased the disruption technology has caused; and A New Digital World, which pointed to the bright future technology brings to the business world.
"Symphonologie reveals, in a totally new way, the hopes, fears, ambitions and projections of today's world of business," said Knickrehm in a press release. "It's a prime example of how strategy and technology together can unlock a new way to view the world."