Online Dating Matures: 5 New Sites That Will Get You Lucky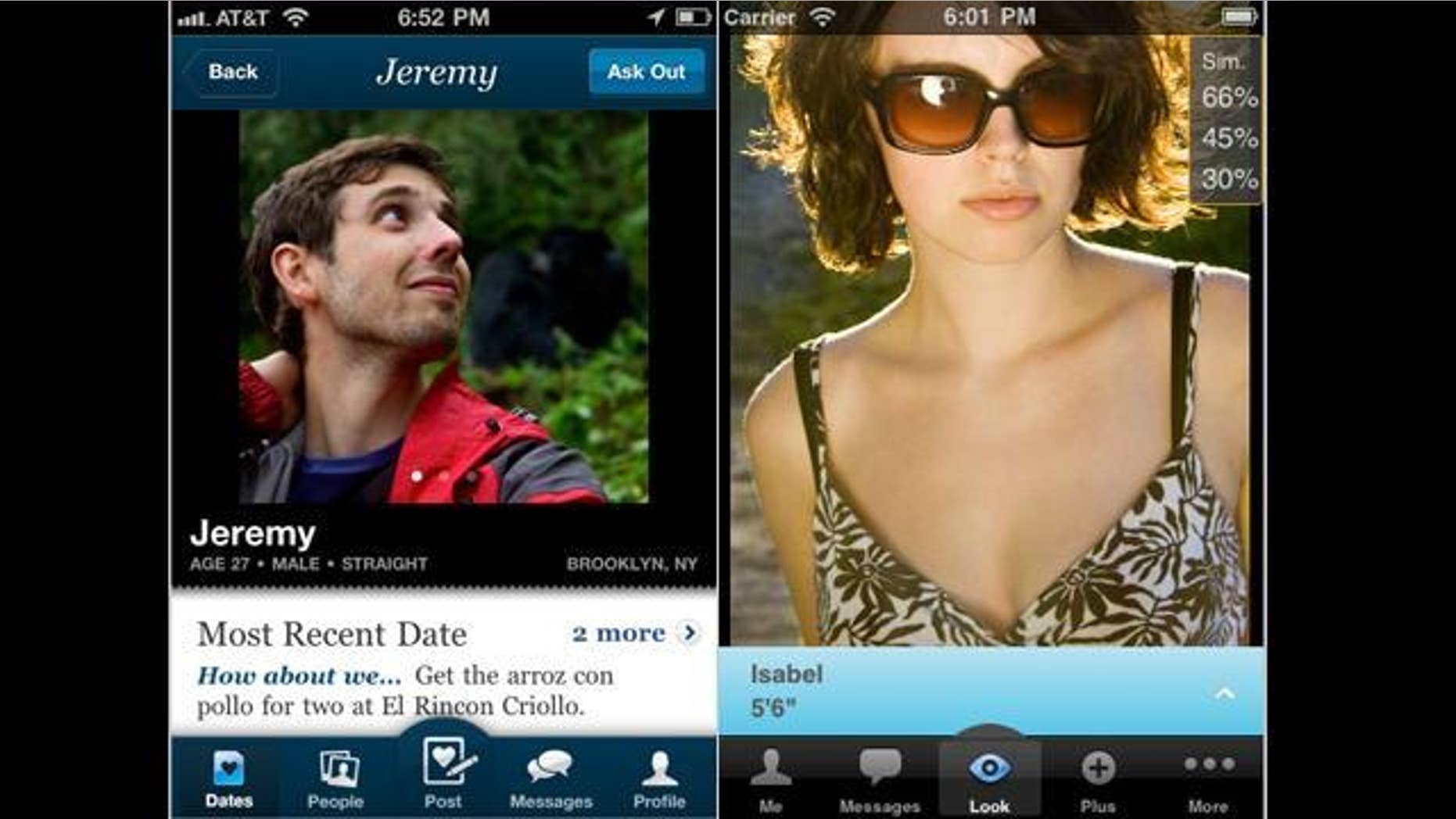 Watch your back, Match.com!
The Internet has solved everything from dinner reservations to apartment hunting. Now a new wave of innovative companies promising to solve your dating 2.0 needs. And with packed schedules and never enough time, smart singles are embracing online dating, said Laurie Davis, Founder and CEO of eFlirtexpert, an online date coaching firm.
"Dating is evolving," said Davis, who met her boyfriend on Twitter two years ago.
For decades, the online dating scene was limited to a handful of trusty incumbents: think Match.com, LavaLife, eHarmony. While such sites offer large pools of users and flashy statistics -- Match.com claims 12 couples were married or engaged today thanks to the site -- the experience can leave some users wanting.
"These big sites are necessary and they're still great," Davis told FoxNews.com. "But the niche sites that are popping up now are much more exciting because they're giving you access to a much more select group of people."
Some, like JDate and BlackSingles, have been around for years. But a bevy of new sites are looking to offer the granularity users are now craving.
Here are five sites offering a fresh approach to finding "the one" online.
1. Best Concept: HowAboutWe (400,000 dates posted. $28 per month)
Childhood friends and founders Brian Schechter and Aaron Schildkrout wanted to create a dating site that shifted the focus back to what's really important -- the date. The result is one of the fastest growing sites in the scene. Instead of worrying about fancy algorithms or flashy profiles, members make their mark by proposing dates starting with three simple words: "how about we…"
Davis calls it truly innovative. "Their new formula helps singles connect in a more natural way. Proposing a date gives singles an immediate topic of conversation for emails and way to connect, and it's a simple transition to dating offline."
2. Best Elite Site: Sparkology (Service has not opened to general public yet. Women: $15/month; Men:  $15 for 5 women)
In Sparkology, founder Alex Furmansky looks to filter out many of the negative aspects of online dating -- dead accounts, fake profiles, spam -- by taking a more exclusive approach with a focus on service and quality. The community is invite-only and men must be verified grads of top universities.
"The opportunity lies in focusing on a specific demographic and offering them a superior experience that a middle-market behemoth could never match," Furmansky told FoxNews.com.
Even the pricing structure encourages quality, Davis noted, with women buying monthly subscriptions while men buy "spark packs." If a guy emails you first, Davis said, "he paid for that specific message, reducing the amount of copy-and-paste jobs that sometimes frequent online dating sites."
3. Best Mainstream Site: OKCupid (7 million members. Basic service: Free; Premium: $9.95/month)
While OKCupid has been around since 2004, it's begun to make more of a name for itself in recent years, most notably due to a series of viral blog posts both criticizing the big players like Match.com and illuminating dating trends by mining its vast amount of user data.
The site generates matches through users' activity and answers to questions; it boasted 7 million users as of September 2010 and was eventually acquired by the operators of Match.com for $50 million.
"Part of what makes the site brilliant is the incorporation of social networking aspects and gaming schematics. But at the end of the day, it is still undeniably a site to meet your next date," Davis told FoxNews.com.
4. Best Alternative: Ignighter (2 million members. $10 to $45/year)
Group activity takes the pressure off. That's the idea behind Ignighter, which allows groups of friends to collaborate on a group profile. The site then suggests a list of possible matches and helps arrange group outings. Despite its U.S. roots, Ignighter has become a huge hit in India where cultural restrictions inhibit traditional one-on-one dates.
The focus on India has encouraged many U.S. entrepreneurs to explore the national territory by creating sites like DuoDater, FourTonight and DatingInGroups.
5. Most Buzzed About: Meexo (TBD)
Meexo isn't out yet, but it's an exciting look at what the future brings. The startup launched at the TechCrunch Disrupt conference in Sept. and is part of a new breed of mobile-centric dating apps.
"Meexo ... is attempting to bridge the gap between location-based gaming and romance," Davis said. "Armed with their research into 'what women want,' the app could be the next best thing."