Ohio sheriff's office uses drone to locate boy's stolen ATV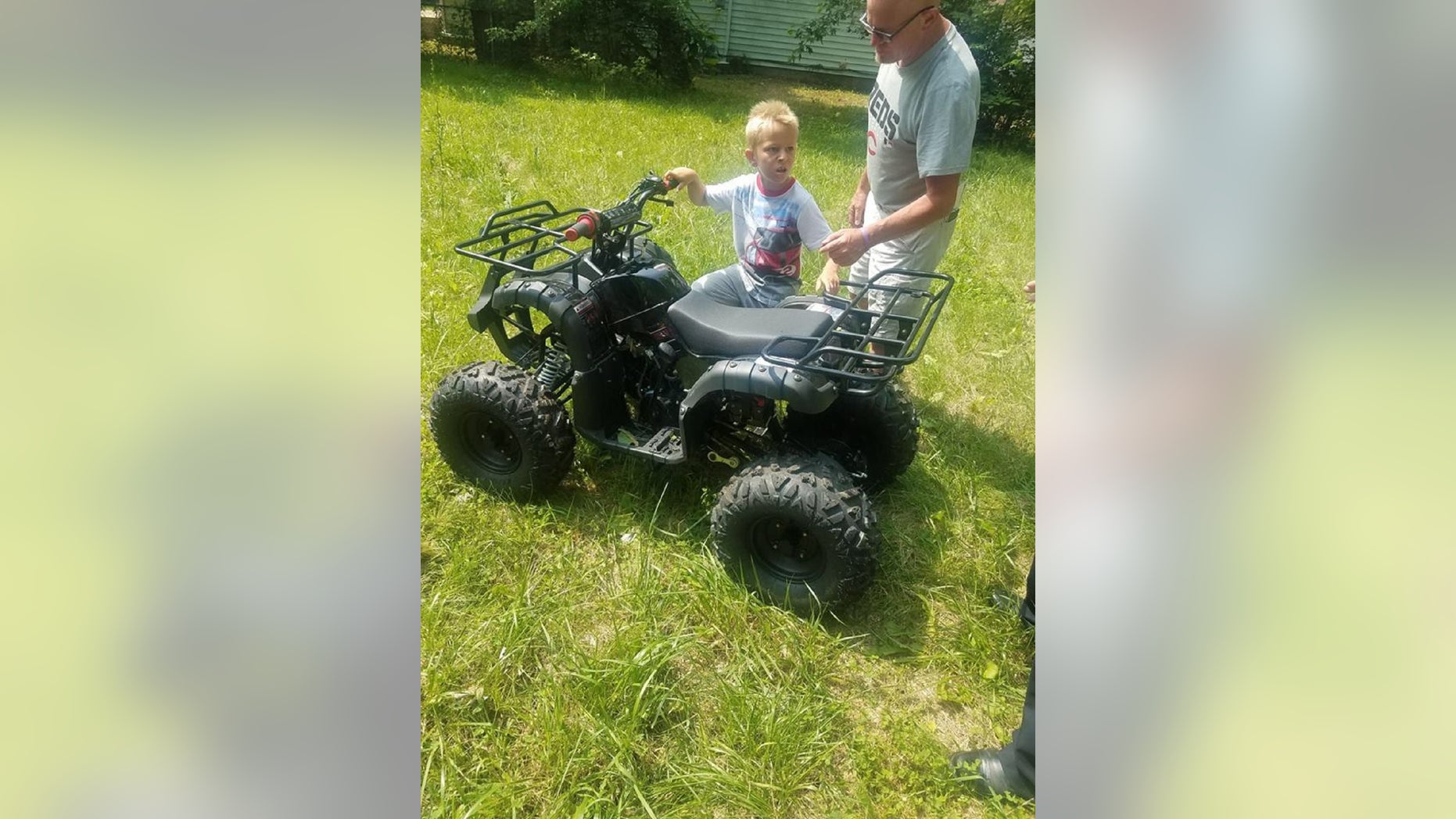 An Ohio sheriff's office says it used a specific tool as part of its efforts to track down a missing ATV on Sunday: a drone.
"Patrol responded to a report of a stolen ATV this morning," the Franklin County Sheriff's Office explained in a Faceook post. "The owner stated that his son's new ATV was taken."
Deputies said they used a drone to survey the surrounding area, following tire tracks left behind that led officers to an abandoned house. The sheriff's office told Fox News on Tuesday it took approximately 10 minutes to recover the ATV.
"Ground units then located the ATV covered with brush. End result, one happy kid!" the sheriff's office said.
Authorities shared a photo of the youngster after he was reunited with his ATV.
FORMIDABLE 'JAGUAR' RECON VEHICLE REVEALED, TOUTS POWERFUL CANON AND ANTI-TANK MISSILES
The Facebook post received a handful of comments, several of which congratulated the sheriff's office.
"Good job. What is the policy on drone usage and the preservation of privacy?" one user asked.
"A lot to explain here but in short, we have a policy in place that addresses those issues and the 4th Amendment is our guide in protecting the privacy of those we serve," the sheriff's office replied.
No one has been charged at this time, police said Tuesday.