New iMac Pro is Apple's most powerful ever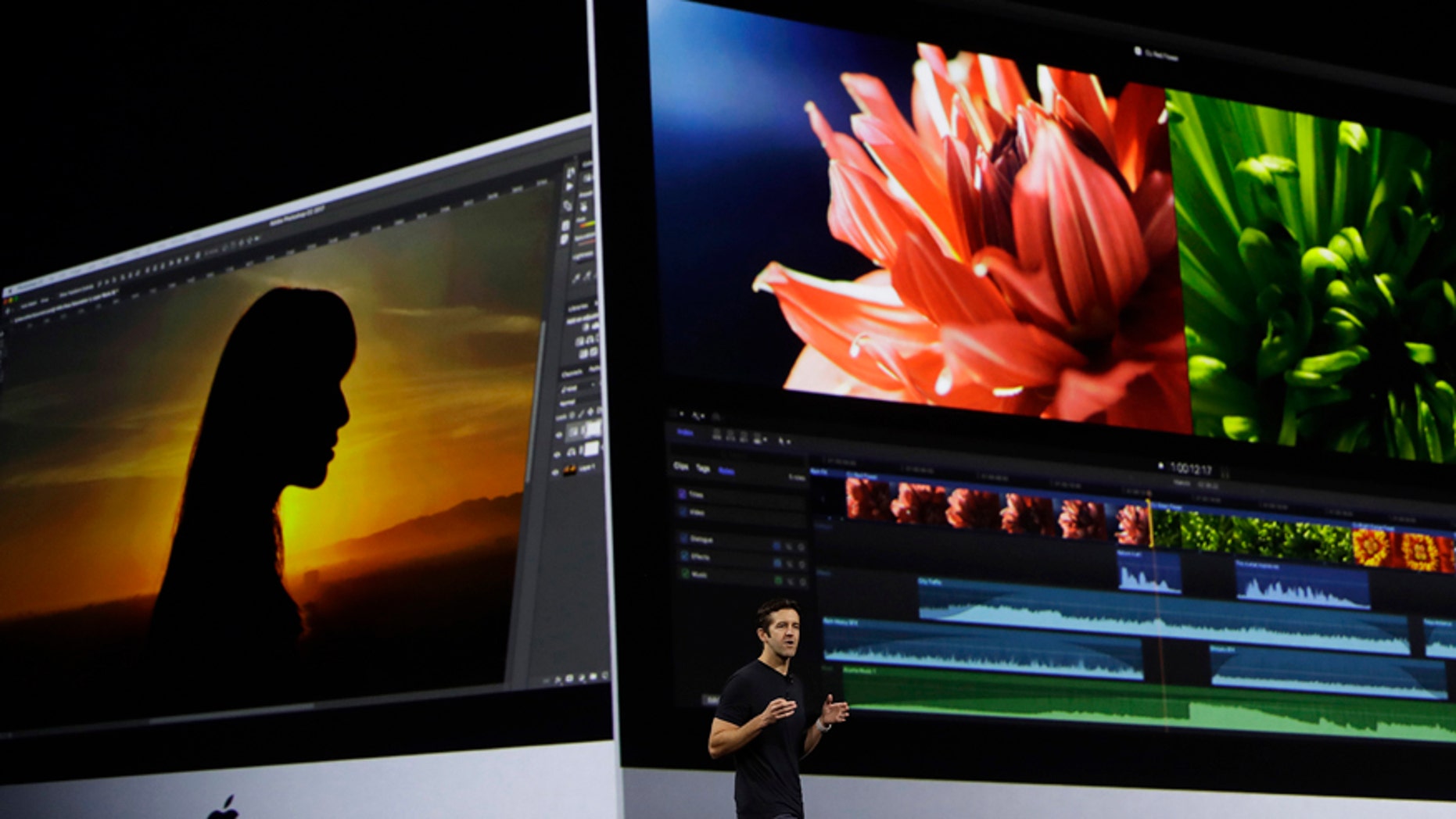 The new iMacs aren't messing around.
Unveiled Monday at Apple's annual conference for software programmers, the new computers are getting better displays and graphics capabilities which Apple hopews will make the Mac a great platform for developing virtual-reality experiences.
Apple execs demonstrated Macs producing VR experiences, though they didn't immediately talk about making a headset to view them.
VR has often been described as the next big thing, though so far, the interest appears more among content developers and hardware makers than with everyday users.
Apple's entry into the market could change this. Its entry into digital-music sales streaming with iTunes, or the smartphone market with the iPhone, upended those industries and took them to the masses.
The new iMacs start at about $1,300. Apple also updated its MacBook laptops with faster processors. These new Macs start shipping Monday.
Apple also unveiled the high-end iMac Pro for power users at its annual conference for software programmers Monday. It will come in December starting at about $5,000.
FUTURE OF APPLE WATCH REVEALED
"We're thrilled to give developers and customers a sneak peek at iMac Pro. This will be our fastest and most powerful Mac ever, which brings workstation-class computing to iMac for the first time," said John Ternus, Apple's vice president of Hardware
Engineering, to Business Wire. "We reengineered the whole system and designed an entirely new thermal architecture to pack extraordinary performance into the elegant, quiet iMac enclosure our customers love — iMac Pro is a huge step forward and there's never been anything like it."