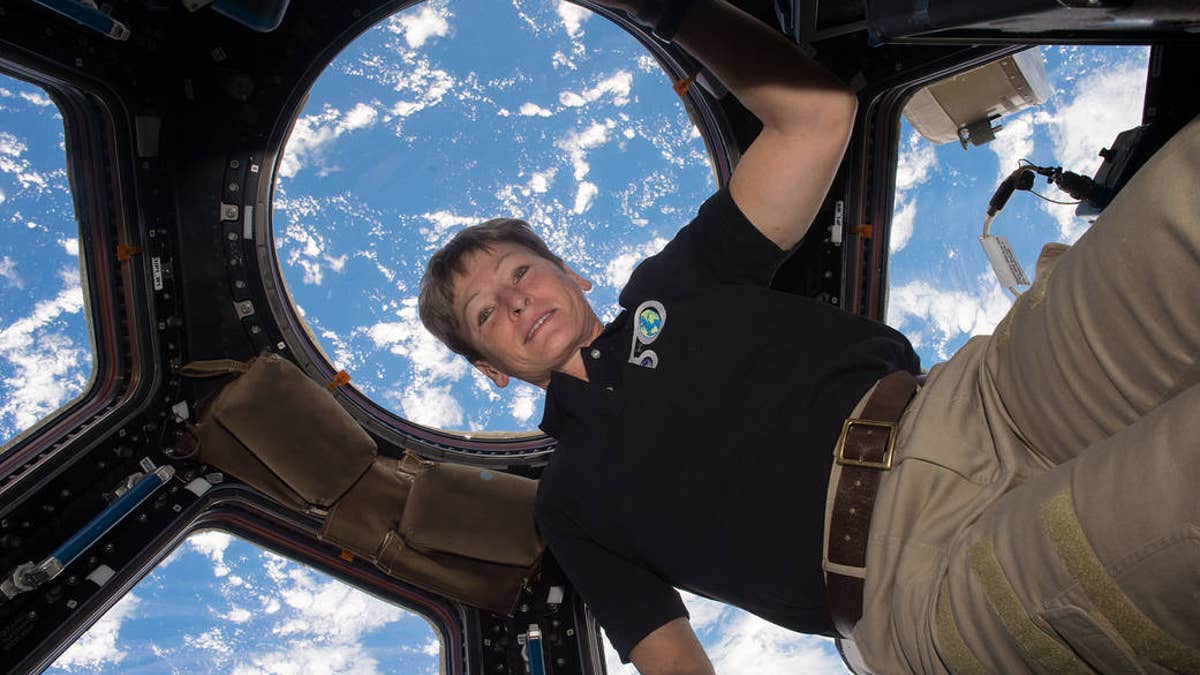 NASA astronaut Peggy Whitson will star in the first ever 4K live video broadcast from space on Wednesday.
Whitson, who broke the U.S. record for most cumulative time in space on Monday, will speak with Sam Blackman, CEO and co-founder of AWS Elemental, via an Ultra-HD 4K broadcast from the National Association of Broadcasters (NAB) show in Las Vegas.
TRUMP MAKES SPACE CALL TO RECORD-BREAKING NASA ASTRONAUT PEGGY WHITSON
The astronaut is on her third long-duration stay on the International Space Station – she will have spent more than 650 days in space by the time she returns to Earth in September.
The live video broadcast with Whitson will kick off at 1:30 p.m. EDT Wednesday. You can watch the 4K livestream here.
FOR THE LATEST TECH FEATURES FOLLOW FOX NEWS TECH ON FACEBOOK
The conversation with Whitson is part of an NAB panel entitled "Reaching for the Stars: Connecting to the Future with NASA and Hollywood." The panel will explore how advanced imaging and cloud technologies are taking scientific research and filmmaking to the next level, according to NASA.
President Trump called Whitson at the International Space Station Monday to congratulate her on clinching the record for most time in space by an American. The previous U.S. record for cumulative time in space was 534 days, 2 hours and 48 minutes, held by Jeff Williams.
The Associated Press contributed to this article.