More than 300 iPhone Xs stolen from delivery truck, police say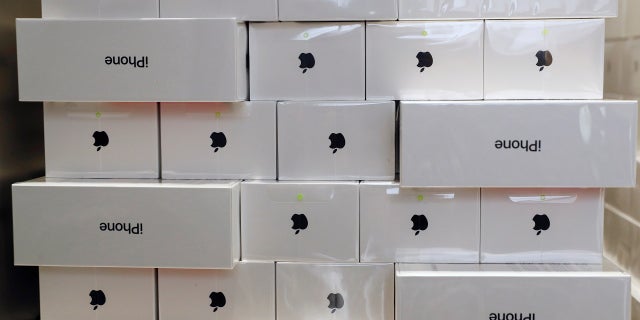 As Apple fanatics awaited Friday's release of the iPhone X, three "husky" thieves in San Francisco made off with more than 300 of the coveted smartphones, a police report said.
The suspects, in hoodies and driving a white van, broke into a delivery truck parked oustide an Apple Store and took about $375,000 worth of what Apple has deemed "the smartphone of the future," Cnet reported.
But despite the theft, the iPhone X -- with a hefty price tag of $999 -- will still be available as scheduled for customers who preordered the devices, Apple said.
The driver of the United Parcel Service truck claims he locked the loading area after parking outside the Stonestown Galleria mall, the police report said. A janitor spotted the culprits loading the merchandise into their Dodge van.
UPS was working with law enforcement in hopes of catching the suspects.
Selling stolen iPhones has become less lucrative since Apple added the "Find My iPhone" and remote lockout features, Cnet reported.
The newest iPhone has already set a record for the largest product launch in Apple's history. Since the company began taking preorders last week, it has seen pre-sales jump 125 percent over the iPhone 6, Slice Intelligence reported.
The theft in San Francisco was first reported by KTSF-TV.