Mobile World Congress: Samsung hoping to eclipse iPhone 6s with Galaxy S7 next week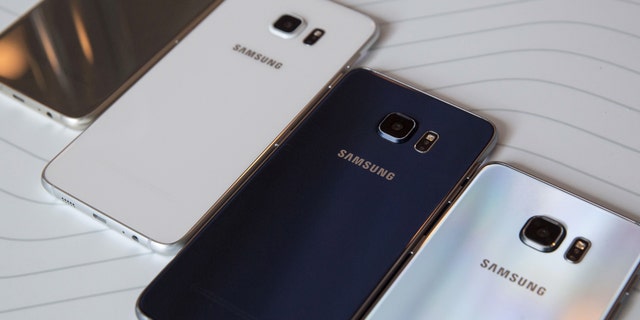 NEWYou can now listen to Fox News articles!
The world's leading Android phone maker and fierce Apple rival will do its best to get a leg up on Apple's iPhone at this year's Mobile World Congress.

The next-generation Galaxy S7 is expected to be one of the biggest pieces of news at the major mobile tech conference that kicks off Monday in Barcelona.
But don't expect any major changes to the physical design of Samsung's flagship phones. The curved display S7 edge should look pretty much the same, while the flatscreen S7 may see some subtle changes, according to reports.
Related: Google launches service to make all your email accounts look like Gmail
But both Samsung phones may come with major internal changes, reflecting what Apple typically does with its "s" models. Those upgrades include improved battery life, a better camera, and a faster processor. All under-the-hood stuff but important to keep Samsung relevant vis-a-vis Apple.
Samsung is also keen on pushing ahead with virtual reality these days so new announcements about Gear VR are likely. The S6 and S6 edge plug into the Gear VR headset and function as the headset's display and processor. For that reason, any improvements to the S7's processor, for example, could boost the platform's capabilities.

Maybe more importantly, this would allow Samsung demonstrate that it is getting further ahead of Apple, which currently has no Apple-branded iPhone VR products (though Apple does sell third-party VR headsets on its store page).
Related: Samsung Galaxy S7 vs. iPhone 7 rumor roundup
Other major news includes:

LG: The other South Korean phone maker will show off its next-gen LG G5. So far, the most talked-about changes are not the phone itself but accessories such as a touch-enabled case. Like Samsung, LG is focusing on VR and rumors point to a few VR-related accessories and upgrades.

Huawei: the rising smartphone star is slated to make announcements at the conference. They may include a new phone but little more is known at this point outside of sketchy rumors.

Xiaomi: another rising smartphone maker, it is still heavily focused on areas outside of the U.S. Its new phone could include a raft of upgrades that new phones typically get.

Microsoft Lumia 650: while this Windows phone has already been announced, it has garnered a lot of media attention because of its top-flight materials and design. On price (about $200), it slots in below the higher-end Lumia 950 and 950 XL but beats both of those phones on aesthetics.