Mighty machines of mayhem for spring 2015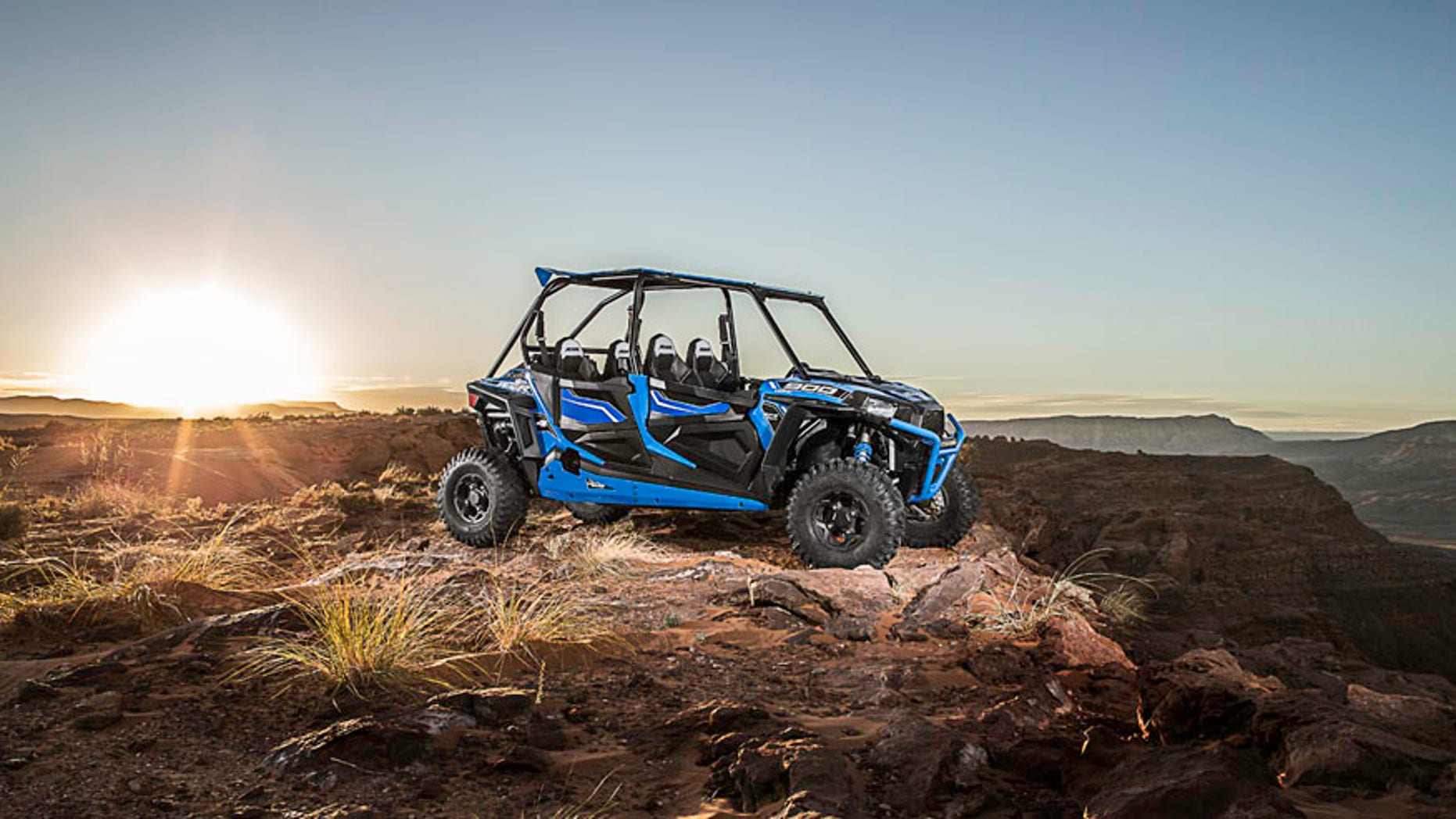 The sun is out and the sky is blue, which means it's time to find a massive mud puddle and drive one of these machines through it at high speeds. Late April and early May is when the open road beckons, and those with a hankering for the outdoors can't stay indoors anymore. These mighty machines offer new features designed to help you plow through thick mud, make short work of your lawn once things get all greened up, and have a blast.
1. 2015 Polaris RZR 4 900 EPS ($18,299)
How about a high-performance side-by-side for four people? Well, sign us up. This newly engineered UTV (utility terrain vehicle) looks like a dune buggy cross-bred with an ATV. It replaces the previous RZR 800 four-seater. The engine is now 40 percent more powerful and has better shocks you can fine-tune for extra comfort or control. The steering is 20 percent more responsive. The RZR puts you in the back of your seat. Now, four people can get the same thrill ride.
2. Husqvarna Z254 Zero-Turn Mower ($3,199.95)
A zero-turn mower saves you time because you can zip around your yard, circle the trees quickly, and make sharper turns as you mow. The Husqvarna Z254 is one of the best on the market. It uses a technology that draws air in from the top and bottom of the mower's deck and cuts evenly, like you're getting a fine trim at the barbershop. It's ruggedized with reinforced steel and has a no-slip pad where you place your feet.
This motocross bike has won more 250cc competitions that all other rivals combined. A new "launch control" mode helps you rev up the engine and then burst from the gate faster. How do you use it? Well, you press the launch button for three seconds, and then – once it engages — the bike keeps first and second gear from causing too much tire slip when you pull off from the gate. Kawasaki also improved the brakes for 2015, which might be important with the added speed.
4. John Deere S240 Sport Lawn Tractor ($2,499)
The big selling point on this lawn tractor — other than the wide 15-inch seat, the 18.5-horsepower engine, and the large rear tires designed for better grip — is the low price. Most John Deere models cost north of $3,000. The new S240 has the classic design (and classic color), an electric switch for enabling the blades, and bright headlights for mowing at dusk. It skips features you might not need, such as a replaceable mower deck.
5. 2015 RAM 3500 Truck ($31,410)
RAM added a few bells and whistles to this massive, heavy-duty truck. One is a pretty big bell — the diesel version of this truck can tow up to 30,000 pounds, which is the equivalent of 10 passenger cars like the Dodge Dart or almost five African elephants. You can also load up to 7,390 pounds on the truck itself. The RAM 3500 has two cameras, one is shown in the rear-view mirror for backing up and the other shows cargo in the truck bed in the main touchscreen.