Microsoft's new Surface 3 tablet: Hands-on review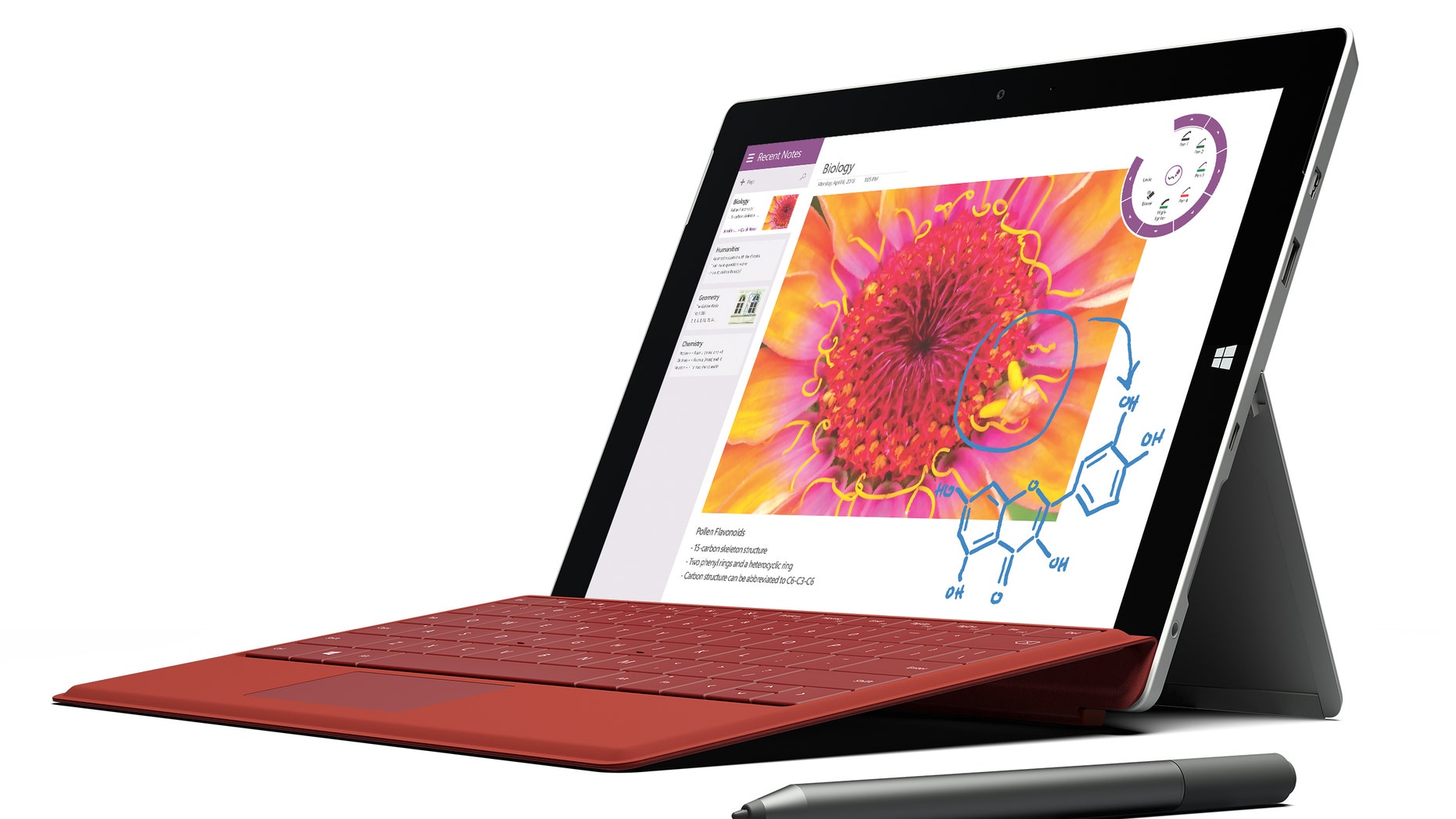 Microsoft's new Surface 3 tablet is smaller, lighter, and cheaper than its Pro sibling.  That may be enough to get consumers interested.
After spending some time with the third-generation Surface this week, I found it remarkably similar to the Pro 3 model that was released last year. Including the most important feature: it runs all of the Windows software out there, just like any PC.
First, a brief preamble.  My local Los Angeles Microsoft Store in Century City was decorated with the new tablet on Wednesday – populating most of the main display tables.
But it's unusual that the product is in store so quickly. It was only announced on Tuesday and won't be available until May 5, more than a month away. That's a long time to have a product sitting around unavailable for immediate purchase.
Design: It's not visibly that different from the Pro 3.  In fact, when I walked into the store I didn't know if I was looking at the new model or the Pro 3.  Only after handling it and reading the promo card next to it did I know for sure that it was the new model.
There's a couple of reasons for that.  One, a 10.8-inch display (Surface 3) is not that much smaller than a 12-incher (Surface Pro 3).  Two, the design scheme (colors, contour, thickness) is - at first blush, at least – pretty much the same.
That said, you will definitely notice the difference in size and weight if you pick up the Pro 3 (which I did) and hold both in your hands.  Like the Surface 2 before it, the new Surface 3 feels like a tablet. The Pro 3 (which I used for two months just after it came out) is undeniably big and a bit on the heavy side for a tablet.
Aside from having a smaller 10.8-inch display, the Surface 3 weighs in at 1.37 pounds vs. 1.76 pounds for the Pro 3. That's light enough to notice the difference but even at 1.37 pounds,  it's no match for the iPad Air 2's one-pound weight.
The Surface 3 is also fanless. And this shows up in its design: there are no vents for the fans, like the Pro 3.
Internals: And the reason there are no fans is Intel's new Silicon: a quad-core Intel Atom x7-Z8700 processor (2MB of cache memory, running at 1.6GHz with Intel Burst technology up to 2.4GHz).  Without delving too deeply into silicon specifics, Intel has designed the chip to run cool.
But that doesn't mean it's slow.  In the time I spent with the Surface 3 – browsing and watching videos – it was plenty fast.  I don't think, with long-term use, it would disappoint even someone like me who spent a lot of time with the Pro 3.
To be fair, fanless designs are de rigueur on Apple and Android tablets.  So, Intel is catching up.  But Intel processors also tend to be faster than most processors found in tablets to date.
Software: Here's the best news.  Now you can run everything in the Windows universe.  That makes it radically different than the Surface 2.  The older model ran Windows RT, a proprietary – for lack of a better word – operating system that essentially locked consumers out of the vast library of Windows software running on Intel chips.  Microsoft solved that by moving away from the Nvidia processor found Surface 2, swapping in Intel on the Surface 3.
Keyboard: Like the Surface Pro 3, you'll probably want a keyboard to get the full effect of the Surface design. The excellent keyboard converts the device (almost) into a laptop.  The keyboard is smaller and therefore not compatible with the Pro 3's. It goes for $129.99.
Kickstand: A 3-position Kickstand is built in. By comparison, the Surface Pro 3 allows multiple positions.
Docking Station: Like the Surface Pro 3, an excellent Microsoft-designed docking station (which is not compatible with the Pro 3's) is available.  It's $199.99.
Price:  Including a year's subscription to Office 365 Personal, the Surface 3 starts at $499 with 64GB of storage, 2GB of RAM, and Wi-Fi.  $599 gets you 128GB of storage and 4GB or RAM.  Models with 4G LTE will be available later, but no pricing has yet been announced.