Microsoft CEO Steve Ballmer to retire within 12 months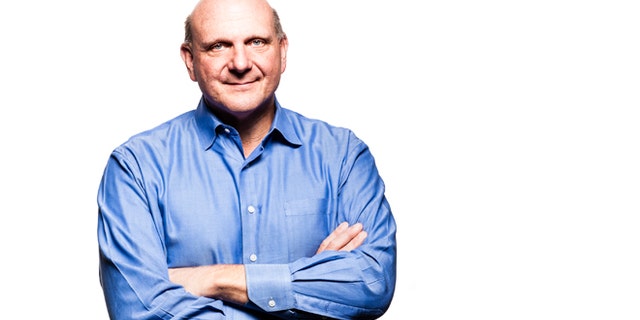 Microsoft CEO Steve Ballmer will retire within the next 12 months, the world's biggest software company announced on Friday.
"There is never a perfect time for this type of transition, but now is the right time," Ballmer said, according to a press release on the company website. "We have embarked on a new strategy with a new organization and we have an amazing Senior Leadership Team."
[sidebar]
The announcement comes at a time of transformation for the computer company and computer industry as a whole, both of which Ballmer himself helped to create. In an internal email sent to the company's employees, Ballmer said the timing of the announcement was chosen intentionally.
"My original thoughts on timing would have had my retirement happen in the middle of our transformation to a devices and services company focused on empowering customers in the activities they value most. We need a CEO who will be here longer term for this new direction."
Miicrosoft is in the middle of that exact change.
The advent of tablet computers and the rise of smartphones have seen a dramatic collapse in purchases of new desktop and laptop computers, which have been the company's bread and butter for decades. The recently released Windows 8 operating system was designed as Microsoft's answer to that change, a rethinking of the company's flagship software product to address the demand for tablets.
That effort has been met largely with resistance, with reports that touch-enabled tablet computers have largely sat on store shelves.
Ballmer, 57, met Microsoft founder Bill Gates in 1973 while they were living down a dormitory hall from each other at Harvard University. He joined Microsoft in 1980 to bring some business discipline and salesmanship to a company that had just landed a contract to supply an operating system for a personal computer that IBM would release in 1981.
Ballmer, a zealous executive prone to arm-waving and hollering, did the job so well that he would become Gates' sounding board and succeed him as CEO in 2000. He has worked at Microsoft for 33 years, matching the tenure of Gates, who left the company in 2008.
"It's a tad surprising, but every other business head has been rotated out," said BGC Financial analyst Colin Gillis. "They swapped out all their segment heads over the past few years. The only one they haven't changed is the CEO."
Though investors cheered the news on Friday, Gillis cautioned that it could be a "tough 12 months" for the company.
The obvious successor -- former Windows head Steven Sinofsky -- got booted by Ballmer, he said.
Sinofsky left the company shortly after the launch of Windows 8 last year.
Microsoft Corp.'s stock is up sharply following the announcement, FoxBusiness reported.
The Associated Press contributed to this report.