Macy's harnesses IBM's Watson supercomputer to help shoppers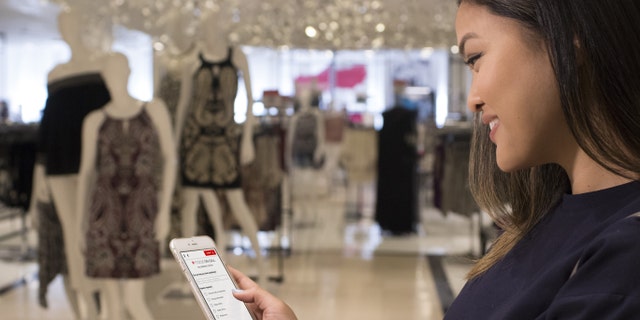 Macy's is harnessing artificial intelligence from IBM's Watson supercomputer for an in-store shopping assistant.
The 'Macy's on Call' shopping assistant is designed to help shoppers as they shop and navigate through Macy's stores.
Accessed via a mobile browser, shoppers can enter questions about products, services and facilities in natural language and Macy's on Call will provide answers, such as details on the where specific items and services are located.
Developed with IBM Watson partner, Satisfi, the initial Macy's on Call is being piloted at 10 Macy's stores across the U.S. A Spanish language feature is also incorporated into the service.
"The retail industry has been among the earliest adopters of cognitive computing – and we truly believe that Macy's On Call will transform the shopping experience for today's consumers by providing them with real-time information as they navigate their local Macy's store," said IBM Watson Platform Manager Jonas Nwuke, in a statement emailed to FoxNews.com. "At the same time, by tapping into Watson's APIs for the pilot, Macy's will gain better insight into customer behaviors, helping drive future product and service offerings."
Watson, which is famous for its appearance on the quiz show "Jeopardy," is at the heart of IBM's efforts to expand its technology's reach across multiple industries. The supercomputer was recently used by fashion house Marchesa to develop a "cognitive dress" that made its debut at the Met Gala.
The supercomputer is also at the core of a new partnership between the tech giant and Under Armour. As part of a deal announced at CES earlier this year, Watson will power what IBM and Under Armour are touting as "the world's first complete health and fitness insights app."
The supercomputer's ability to trawl vast troves of data has also been targeted at the healthcare sector via partnerships with insurance firm WellPoint and New York's famous Memorial Sloan Kettering Cancer Care Center. In 2014 IBM announced an investment of more than $1 billion in its Watson Group in an attempt to boost development of cloud-based applications and services. IBM has also enhanced Watson in an attempt to speed up the pace of scientific breakthroughs.
Boston Children's Hospital is also harnessing IBM's Watson supercomputer to help doctors identify possible options for the diagnosis and treatment of rare pediatric diseases. Earlier this year Hilton Worldwide teamed up with IBM to pilot "Connie," a robot hotel concierge powered by the Watson supercomputer. And Watson is being used to help U.S. military personnel make the transition back to civilian life.
In the retail space, The North Face and 1-800-Flowers are tapping into Watson for online shopping systems.
Follow James Rogers on Twitter @jamesjrogers