Lawsuit alleges mismanagement, nepotism and threatening behavior at Hyperloop One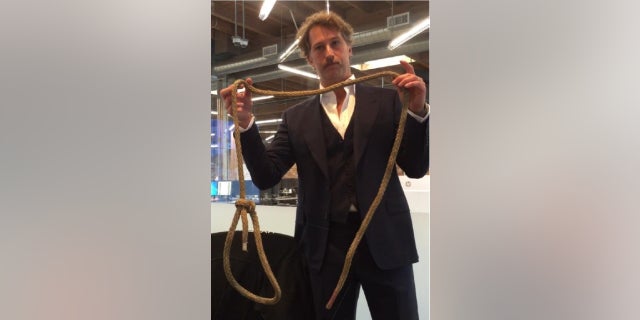 NEWYou can now listen to Fox News articles!
The former CTO of futuristic transportation startup Hyperloop One has filed an explosive lawsuit against the company, alleging mismanagement, nepotism and threatening behavior at the firm.
Brogan BamBrogan, who also co-founded the startup, is lead plaintiff in the suit against Hyperloop One, its co-founder and Executive Chairman Shervin Pishevar, and three other company leaders. The lawsuit was filed in Los Angeles Tuesday.
Los Angeles-based Hyperloop One plans to develop a new high-speed transportation system using electric propulsion, which was recently tested in the desert near Las Vegas.
However, the lawsuit for unspecified damages claims that the "technological promise" of the system "is being strangled by the mismanagement and greed of the venture capitalists who control the company."
The suit alleges that one defendant, Afshin Pishevar, the company's then chief legal officer, and brother of Shervin Pishevar, placed a hangman's noose on BamBrogan's office chair following a recent dispute over a business trip to Russia.
The suit contains a purported surveillance camera image that allegedly shows Afshin Pishevar approaching BamBrogan's desk with a noose coiled in his hand.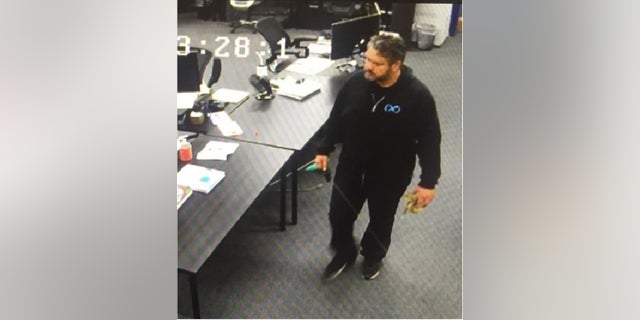 The Wall Street Journal notes that the lawsuit is a rare example of the tension that often exists between investors and technologists in Silicon Valley.
"Those with the expertise to bring the hyperloop concept to fruition — the team that has done an incredible job building out hardware with their heads down and hands in the dirt — have been systematically marginalized, while the 'money men' who do not understand the technology spent little time seeking to understand its potential, focusing instead on puffery — turning the company into a marketing-driven exercise, instead of the engineering-driven enterprise it should be," the suit claims.
In addition to BamBrogan, three other former Hyperloop One employees - Knut Sauer, David Pendergast and William Mulholland, are listed as plaintiffs. The company, Shervin Pishevar, Afshin Pishevar, Hyperloop One CEO Robert Lloyd and Vice-Chairman Joseph Lonsdale are listed as defendants.
In a letter dated May 26, 2016, the plaintiffs "and seven of their senior colleagues diplomatically and quietly approached Defendants about the breaches of fiduciary duty they had witnessed, and changes necessary to set the company on a course for long-term success," according to court documents. The letter was sent to Shervin Pishevar, Lloyd and Lonsdale.
The lawsuit alleges that, over the following month of discussions, "the supposed ringleaders" behind the letter were targeted for termination. "Fearing for his physical safety, BamBrogan was forced to resign," it says. Pendergast and Mulholland, who had been identified as the "troublemakers" behind the letter, were slated for termination, according to court documents, while Sauer was forced to resign.
Pendergast was fired and BamBrogan, Mulholland and Sauer sent resignation e-mails the morning of June 16, 2016.
Orin Snyder, a partner at law firm Gibson Dunn, who is representing Hyperloop One, described the former employees' lawsuit as "unfortunate and delusional" in a statement emailed to FoxNews.com. "These employees tried to stage a coup and failed. They knew that the company was aware of their actions, and this lawsuit is their preemptive strike. The claims are pure nonsense and will be met with a swift and potent legal response," he said.
"Frivolous lawsuits like this one have become all too common against start-ups that achieve breakthrough success," Snyder added. "It is almost a cliché. It is also a measure of Hyperloop's success."
Hyperloop One is driving towards its goal of commercializing a transportation concept first laid out by SpaceX CEO Elon Musk, according to the lawyer.
"The company continues to recruit top talent, secure significant funding from global investors and accelerate toward its technology milestones," he said. "Hyperloop is on track, its board and team are united and today's bogus lawsuit will have no impact on its goal of becoming the first company to bring the Hyperloop to the world."
Hyperloop One confirmed to FoxNews.com that Afshin Pishevar is no longer employed by the company.
FoxNews.com was unable to reach Afshin Pishevar for comment on this story.
Follow James Rogers on Twitter @jamesjrogers