Is Facebook infecting your computer? More hackers using social network, experts say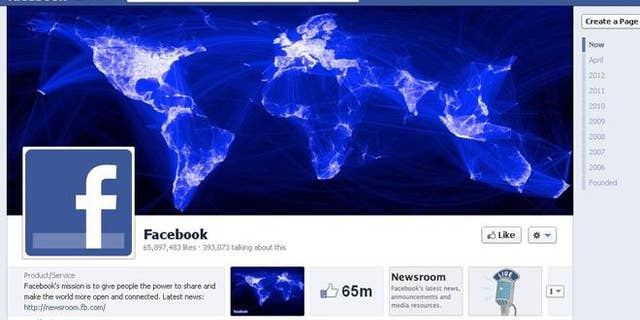 Sadie Ouse, a high school senior, never saw it coming.
Recently, a hacker commandeered her Facebook account. Using a common malware tactic, the hacker sent a message to all of her friends with a link to the site homeincomenow3.com, operated by "Zhang Lei" in Beijing, China. A Norton security scan of the site revealed a high-level virus that can damage your computer.
"I had no idea this was happening," Ouse told FoxNews.com.
For more than 1 billion users, Facebook is becoming a trusted walled garden. Many log in to the social network, chat with friends, and stay within the comfortable confines of the social network. Users trust the safety of this popular private network, and they trust the friends they interact with on a daily basis.
That's the problem, experts say. Using phishing scams, fake login sites, keylogger apps, and other deadly threats that look like they come from a friend, hackers are zeroing in on Facebook and those billion eager users. What appears to be a harmless message or wall post can include a link to a site that can steal credit card information or your identity. Worse yet, because many view Facebook as a protected environment, the users are more susceptible to attack.
'Facebook is an attractive target for attackers ... social media sites are extremely dangerous.'
This all makes security experts more concerned than usual.
"There is a huge population of unsophisticated users that do not know any better and can be easily tricked into clicking something they shouldn't. That means Facebook is an attractive target for attackers," said Daniel Ayoub, a security expert with Dell SonicWALL. "Social media sites are extremely dangerous. Most users do not know that simply clicking a link can lead to malware infection."
Dale Maxfield, a computer expert who runs the IT company Technical Velocity, says Facebook viruses and other security threats rose sharply in October of last year. Hackers target the social network when there are big announcements and upgrades -- such as October's news that Facebook had crossed the 1 billion users mark -- knowing people will flock to the service.
According to Dell SonicWALL, about 28 percent of all Internet app traffic took place on Facebook over the past 90 days. That fact, combined with its still rising popularity, makes the site a prime target for attack. And a new Verizon Data Breach report on security attacks says there was a 20 percent increase in malware threats last year.
"As the popularity of Facebook grows, attacks will grow," Cameron Camp, a security researcher with ESET Security Research Labs, told FoxNews.com. "The more time a user spends on Facebook, the more a potential attack surface grows, because they tend to trust the platform with increasing amounts of personal information that can be used as information for bad actors, and also because if there is an active attack, their computer is more exposed if they are always logged in, and therefore interacting."
Frederic Wolens, a Facebook spokesperson, says an internal virus scanning system usually weeds out infections. Facebook also offers a reward for security researchers who report on known threats.
"The reason we can't easily detect small-scale phishing is because the user voluntarily gave their password or session cookie to an attacker so to our systems it's indistinguishable," he said, noting that Facebook has 30 vendors who help educate users about the need for anti-virus programs.
Experts told FoxNews.com that Facebook has steadily improved its internal virus tracking. And third-party aids do exist. One is called ESET Social Media Scanner, which works within Facebook and can scan for potential threats. Experts also say it is important to run a scan of any unknown link before you click on it, especially since the URL might look harmless.
Or just don't click the links at all.
Unfortunately, all of the experts concluded that this is a rising problem. As Facebook popularity grows, the number of hackers targeting your personal information – and your PC -- only increases.