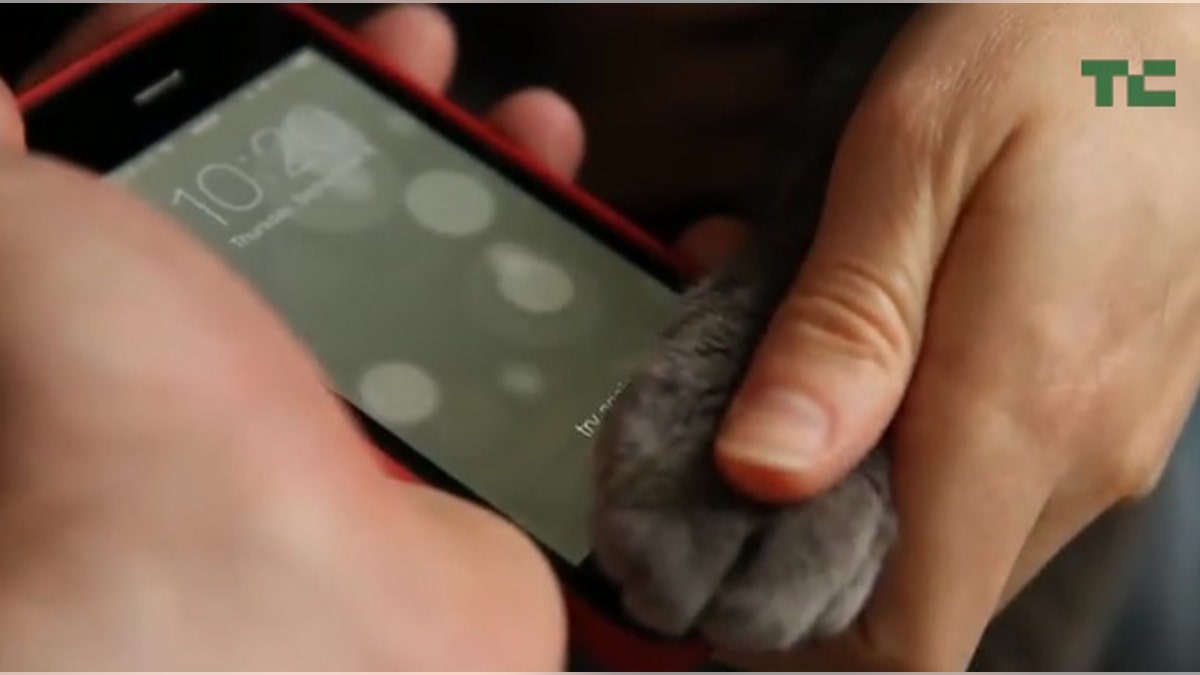 Everyone's feline good about the new iPhone.
Tech-industry watchers who got advance copies of the iPhone 5s gave thumbs-up to its new fingerprint ID feature — which allows users to unlock the phone just by touching a sensor.
But a techie Web site discovered that even a cat's paw can do the trick.
Cats have fingerprints just like humans, TechCrunch said, and blogger Darrell Etherington found he could register the paw of a colleague's cat on a 5s.
The cat was repeatedly able to unlock the phone using that paw, but not with the other paw, he said. A video of the cat's deed went viral Thursday.
Meanwhile, human tech junkies camped out in front of the Apple Store in Midtown — some saying they had slept in lawn chairs for weeks — to score new iPhones on Friday.
Apple fans claimed it's worth crashing in sleeping bags to be first to snag the new iPhone 5s, which comes in the color gold and features a new fingerprint security scanner.
"I've been out here 14 days. The Apple Store is open 24 hours, so I use the bathroom there . . . We love this whole experience," said Joseph Cruz, 20, of Staten Island.
His cousin Brian Ceballo, 19, a musician living in Downtown Brooklyn, said the wait was great.
"I've never slept so good on the floor before," Ceballo said.
"I'm not really giving up anything . . . I'd just be home doing my music," he said.
Numbers eight and nine in line were German tourists, who said camping out is part of their New York adventure.
"I would never do this in Berlin — that would be strange and crazy. But this is the city of the iPhone," said Anna Prymak, 18.
Read more about the new iPhones at the New York Post.