In-Box Wars: Gmail Faces Titan, Phoenix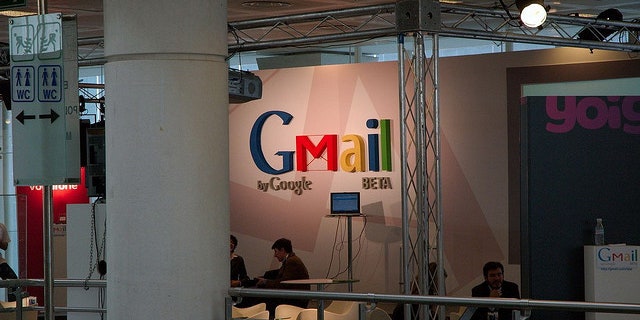 While Google and Facebook continue to duke it out, AOL attempts a late-stage comeback and the fight roils on. Who will win control of your in-box?
The relationship between Google and Facebook has become increasingly confrontational, and the battle will likely intensify on Monday when Facebook is expected to introduce a revamped version of its messaging technology that could pose a challenge to Google's Gmail -- code-named Project Titan.
YouDecide: Would You Switch to a Facebook E-mail Address?
Facebook chief executive Mark Zuckerberg and Google chief Eric Schmidt will each take the stage, along with dozens of other Internet industry heavyweights, during the three-day Web 2.0 conference that kicks off Monday.
And as the two companies fight for world domination, AOL, the former titan, is stepping back into the limelight. Since its difficult merger with Time Warner, the one-time owner of the e-mail world is looking to reignite its reputation and user base with Project Phoenix, an overhaul of the company's online e-mail service in an effort to keep up with the new kids on the block.
Unfortunately (for users), the full launch of Phoenix isn't expected to occur until 2011. The current limited beta test -- applicable to a fraction of the site's 30.8 million webmail users (itself a paltry number when thrown up against Microsoft's 361 million or Google's 193 million) -- is a zippy new rehash that focuses on tighter integration with external e-mail clients splashed across an almost Gmail-like interface.
If the overhaul to its service seems like a "too little, too late" approach in the face of some pretty powerful competition, it's important to note that webmail-access powers roughly 45 percent of page views on aol.com.
With reports swirling that Yahoo is being eyed for a takeover by private equity firms, possibly in coordination with AOL or News Corp., Yahoo CEO Carol Bartz's talk at the conference on Tuesday will also be closely watched. And investors hoping for an eventual wave of initial public offerings by a new generation of fast-growing Web start-ups will keep an eye on appearances by executives from Twitter, Zynga and LinkedIn.
But all eyes will be on Zuckerberg and Schmidt, and the pitched struggle for Web surfers' time online, advertising dollars, and increasingly costly Silicon Valley talent.
"Once you have that many (users), you want to try to be all things to all people in some sense ... and I think everything falls out of that," said a person familiar with Facebook's thinking.
"They have similar aspirations and goals," the person said of Google. The latest flashpoint appears to be e-mail, with Facebook due to unveil "across the board" changes to its messaging service on Monday, according to the source.
Blog TechCrunch reported on Friday that Facebook will unveil a full-fledged Web e-mail product, along with "@facebook.com" e-mail addresses for users, and noted that the product is referred to within Facebook as a "Gmail-killer."
A Facebook spokesman declined to comment.
Last week, Google began blocking a Facebook feature that allows users to automatically import Gmail contact data into the social networking service. Google accused Facebook of siphoning up Google data without allowing for the automatic import and export of Facebook users' information.
They are also increasingly vying for engineering talent in Silicon Valley. This week, Google internally announced plans to boost salaries by 10 percent, according to media reports, in a move viewed as an effort to staunch an exodus of engineers and managers to Facebook.
But the social network itself lost a star engineer on Friday, when Paul Buchheit said he was leaving Facebook to join Y Combinator, a firm that invests in and provides services for technology start-ups.
Buchheit, who worked at Google from 1999 to 2006, is best known as the creator of Google's Gmail. But he would not discuss any Facebook product plans when reached on the phone on Friday.
When reports of Facebook building an e-mail product first surfaced in February, Buchheit said he was not working on anything related to e-mail at Facebook -- and that he didn't plan to.
Stay tuned for live coverage of the Facebook announcement at 1pm.
Reuters contributed to this report.