How drones are battling animal poachers in Africa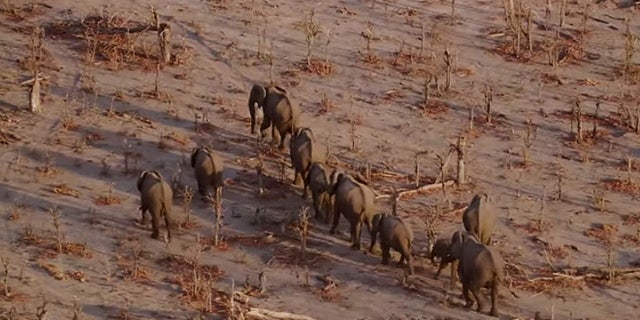 NEWYou can now listen to Fox News articles!
A combination of drone technology and complex math is the latest weapon in the battle against animal poaching.
A group of professors from the University of Maryland's Institute for Advanced Computer Studies (UMIACS) have created predictive analysis algorithms that can determine when and where a poacher is likely to strike. They claim that these algorithms, when harnessed by navigation systems on consumer drones, have 93 percent accuracy, stopping poachers dead in their tracks.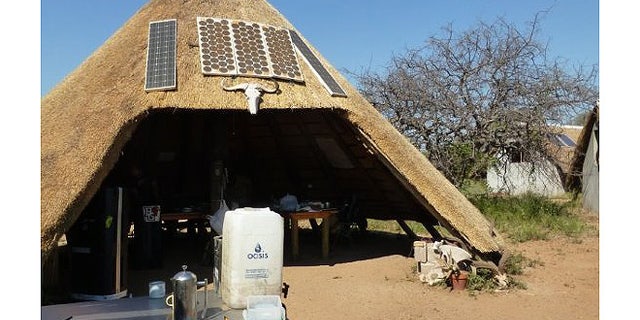 "It doesn't matter how powerful the drone is," Tom Snitch, visiting professor with UMIACS told FoxNews.com. "What matters is how fast the rangers respond to the data given."
The drones are typically flown during the full moon, which is when poachers are most likely to strike, taking advantage of high nighttime visibility. Rangers are positioned near the drone's flight path, ready to respond. All information gathered during missions, including animal sightings, weather conditions, and encounters with poachers, is sent back to an analytical team and added to a main database for future missions.
UMIACS, along with non-profit group the Lindbergh Foundation, is now raising money to launch an initiative called Air Shepherd, which will provide the technology and training to rangers in various state parks in Africa. So far, over $300,000 has been raised.
"The Air Shepherd approach is a game changer in the war on poaching," John Petersen, chairman of the Lindbergh Foundation, said in a written statement to FoxNews.com. "Contributors to this campaign can have a hand in preventing the extinction of these magnificent creatures before it's too late."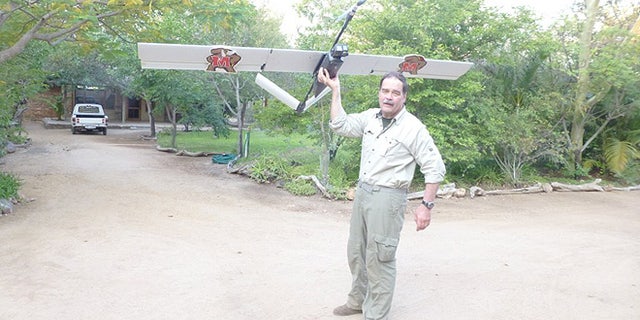 Using consumer Unmanned Aerial Vehicles (UAVs) like the Talon 90, the Air Shepherd technology harnesses pattern recognition and satellite imagery to survey a host of information on the ground. This encompasses roads, local topography, migratory animal patterns and historical data on when and where poachers may strike. The same technology was used in Afghanistan and Iraq to help locate IED bombs in conjunction with U.S. Military forces.
"All you have to do is basically throw it in the sky and it syncs with the GPS."
"We were able to determine where, when, and how IED bombers strike," Snitch said.
Now the technology is part of the battle against poachers. Poaching is part of a black market worth up to $213 billion, according to the U.N. Air Shepherd says that nearly 40,000 elephants and over 1,200 rhinos are killed by poachers every year. If the current extinction rates continue at the high rate, both species will be extinct within a decade.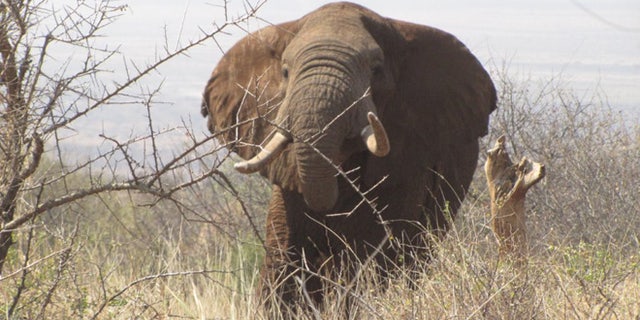 Ivory has long been a lucrative item on the black market with a single tusk fetching as much as $75,000, according to Air Shepherd, but the popularity of rhino horns is a relatively new trend. Demand for the horn is especially high in China and Vietnam where powder made from the horn is used to spice up cocktails. Often referred to as "the drink of millionaires", the overpriced powder is considered a status symbol and is believed to prevent hangovers. In reality, a rhino's horn is comprised of nothing more than keratin, the same structural protein compound found in human hair, skin, and nails.
Air Shepherd currently flies in the South African province of KwaZulu-Natal, home to multiple rhino reserves and where since 2012 drones have been deployed on a trial basis to support anti-poaching operations. The result was a 65 percent reduction in rhino poaching.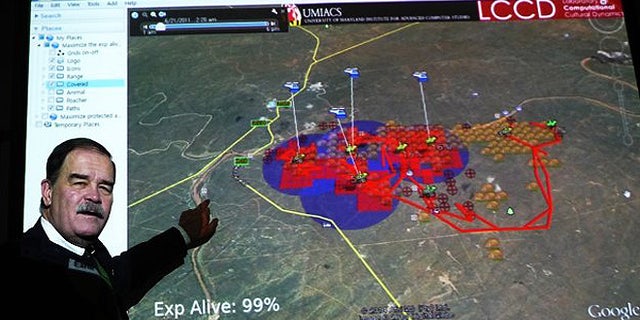 Air Shepherd hopes to raise enough funding to create and properly train 45-50 teams to spread in park systems across southern Africa.
"I can teach anyone to fly," Snitch told FoxNews.com. "Through the algorithm, the computer will automatically generate a flight path."
"All you have to do is basically throw it in the sky and it syncs with the GPS."
While drone programs like Air Shepherd play a crucial role in protecting wildlife; experts are closely monitoring technology's role in the battle against poachers.
"On the whole, all the efforts out there are important," Missy Cummings, director of Duke University's Humans and Autonomy Lab, who is involved in a separate anti-poaching drone program told FoxNews.com. "They [Air Shepherd] are trying to predict human behavior. I'm not sure how well predictive analysis will work in doing this."
"The only major problem is that the poachers have drones of their own. That's the technology war we are seeing right now."