Hot smartphone features from Samsung, Nokia, and Google provide lukewarm benefits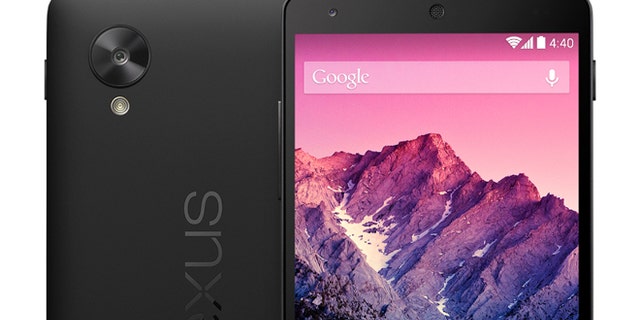 One sign that smartphones may be reaching an evolutionary plateau is that more so-called cool and innovative features become less useful. Another sign: Features such as large displays and good cameras are "improved" to the point where they actually interfere with the device's primary function.
This seems to be the case with some of the latest models in our Ratings from Samsung, Nokia, Google, and others. For example the Nokia Lumia 1520 stretches the concept of "bigger screens are better" to 6 inches, leaving you with a device too big to hold comfortably with one hand. And the Samsung Galaxy Zoom, one of the first smartphones with an optical zoom lens, is too thick and bumpy to be used as a phone.
Even KitKat, the latest version of the very popular Android operating system that debuted on Google's Nexus 5, may have gone too far in its attempt to merge cellular-based messaging accounts with the Google ecosystem.
The details:
This Android phone offers a high-quality, high-definition display, the convenience of wireless charging, and a fun option for taking 360-degree panorama stills. But since Nexus phones traditionally provide a no-frills showcase for the Android OS on which they run, it doesn't have the interface tweaks, camera tricks, or unique wireless-sharing options that phone makers throw on top of Android to leverage their brands. Nor does it have the nifty gesture and hands-free controls we've seen on the most recent models from HTC, LG, Motorola, and Samsung.
That wasn't a problem. But some of the new features built into Android 4.4 (KitKat) did prove frustrating to use. For example, Google's Hangouts app can now also handle your SMS and MMS messages so that your carrier-serviced messages and Google account can mingle on the same screen as your Google-based conversations and video calls. But we found that the screen clutter this sort of mingling produced actually made it harder to find text messages. And the enhanced Caller ID feature, which is supposed to show you the name and a photo of the business from where calls were placed, often lacked those details.
KitKat does add some useful touches. These include a shortcut to summoning widgets, wallpapers, and Google settings by long-pressing a clear spot on the desktop, and new built-in support for the step detectors and step counters of fitness apps.
For more on smartphones, visit our buying guide and Ratings.
The Samsung Galaxy S 4 Zoom is a smartphone built into a subcompact camera case. It's among the first smartphones we've seen with an optical zoom lens (10x), and it even has a tripod mount and physical shutter button. But the phone's 15.9-megapixel camera actually did worse than other top-scoring smart-phone cameras—including the Apple iPhone 5s and Samsung Galaxy Note 3—in our tests. Even the Zoom's sibling, the Samsung Galaxy S 4, takes better still images.
The Galaxy S 4 Zoom isn't much of a phone, either. Its camera-focused ergonomics, which include the telescoping zoom lens and a bulging grip, make the phone too bulky for most pockets and awkward to hold as a smartphone.
Holding this phone while on a call or performing other one-handed operations is a challenge: It measures a seam-busting 6.4 by 3.4 by 0.4 inches and weighs 7.3 ounces. And you can't shrink the dial pad or keyboard enough or slide them to either side of the phone's screen to bring them closer to your thumbs in portrait mode, unlike other phones we've seen.
That said, though, other fine qualities easily pushed this Nokia into our Recommended column. For example, battery life is practically eternal, and the display's quality is excellent, even in bright light. And the phone's 18.7-megapixel camera produced excellent-quality pictures at ISO settings up to 1600. The camera also performed very well under low-light conditions, thanks in part to its optical image stabilizer.
Copyright © 2005-2013 Consumers Union of U.S., Inc. No reproduction, in whole or in part, without written permission. Consumer Reports has no relationship with any advertisers on this site.