Hike Mount Everest from the comfort of your desk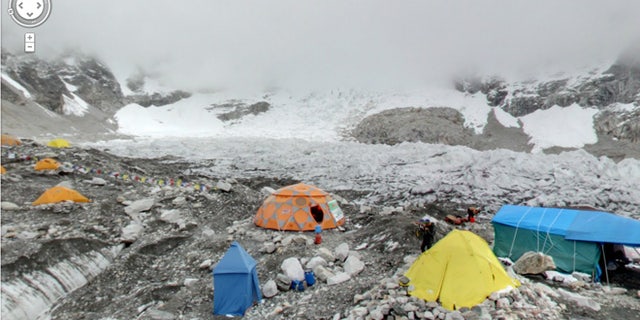 With the inside of the Smithsonian and the Grand Canyon already checked off the bucket list, Google is now inviting us to the top of the world.
Having increasingly taken Street View off-road in recent times, Google's new Maps update takes the interactive project to dizzying new heights. Up for viewing are four of the world's tallest (and most dangerous) peaks, including the Everest Base Camp in the Himalayas (17,598 feet), Mount Elbrus in Russia (18,510 feet), Aconcagua in Argentina (22,841 feet) and even a volcano, the dormant Mount Kilimanjaro in Tanzania (19,341 feet).
[pullquote]
Users can now explore stunning panoramic images and traverse the not-so trodden paths of these famous mountains -- without the requisite training and extreme conditions (and possibility of death).
You will, however, have to lift a finger.
Amazingly, the photography wasn't gathered by professional mountaineers but some of Google's enterprising own employees.
"While there's nothing quite like standing on the mountain, with Google Maps you can instantly transport yourself to the top of these peaks and enjoy the sights without all of the avalanches, rock slides, crevasses, and dangers from altitude and weather that mountaineers face," wrote Dan Fredinburg, a Google engineer and leader of the expedition team.
When he isn't scaling one of the seven summits, Fredinburg is a technical program manager for security and privacy.
Given the packing constraints, the team used only a digital camera, tripod and a fish-eye lens to take the shots, the same equipment set up as Street View's Business Photos program, which has invited users inside over 100 businesses virtually since it launched three years ago.
Despite the off-the-shelf technology, the results are impressive. See for yourself.