Hackers get personal in new Sony attack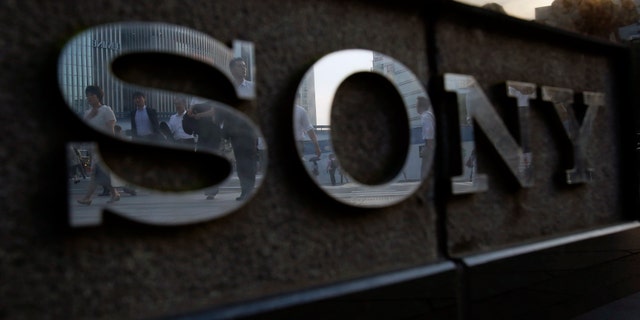 Sony was the target of a double-barreled attack by hackers on Sunday with an executive's flight diverted due to a bomb scare at roughly the same time as its network was under attack.
The American Airlines flight carrying John Smedley, president of Sony Online Entertainment, was diverted from Dallas to San Diego after a group called Lizard Squad claimed on Twitter that there might be explosives on the plane. Lizard Squad had used the micro-blogging site to claim responsibility for the Sony network hack.
Roger Kay, president of Wayland, Mass.-based research firm Endpoint Technologies, told FoxNews.com that targeting individuals in this way is something of a new tactic by hackers, who traditionally focus their attention on organizations.
Kay explained that targeting individuals can personalize cyber attacks and generate greater publicity for the hackers. "It makes it more of an occurrence," he said.
"I think that attacks will become more personal," he said. "I think that we're going to see more of this."
Sony is no stranger to cyberassaults. In 2011 hackers targeted its PlayStation Network and Online Entertainment division in what the company described as "a highly sophisticated, criminal cyberattack."
In a blog post Sunday, Sony said that its PlayStation and Entertainment Networks had been "impacted by an attempt to overwhelm our network with artificially high traffic." In a later post, the company reported that both networks were back online. "We have seen no evidence of any intrusion to the network and no evidence of any unauthorized access to users' personal information," it said.
At this stage, little is known about perpetrators of the denial of service attack. Lizard Squad is not the only group claiming responsibility - someone operating the Twitter account @FamedGod also said that it was behind the attack.
The FBI is reportedly investigating the attack, although neither Sony nor the FBI has yet responded to a request for comment on this story from FoxNews.com.
The attack does not appear to bear the hallmarks of a major state-sponsored hack or corporate espionage attempt, according to Daniel Clemens, CEO of Birmingham, Alabama-based Packet Ninjas, which provides organizations with threat intelligence against hackers.
"It looks like the threat may not be as sophisticated as some say," he told FoxNews.com. "In contrast to the threats that have grave danger, this may not be one of them."
The ISIS references that litter Lizard Squad's Twitter feed have also grabbed plenty of attention, although these may be an attempt to grab attention, according to Clemens. "We don't see any correlation with ISIS, it just looks like an opportunistic tactical play," he said.
The security expert added that he wasn't surprised to see hackers target Sony again.
"It is a trend, when you start getting people ripping apart your architecture, they keep coming back looking for vulnerabilities," he said. "There's blood in the water."
Follow James Rogers on Twitter @jamesjrogers