Got privacy? Advertisers to ignore 'do-not-track' settings online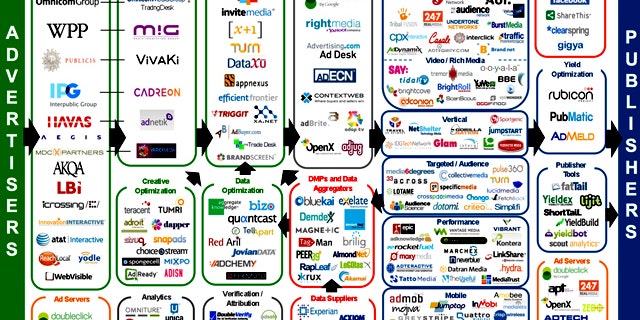 Three major advertising groups have announced plans to battle, protest or outright ignore "do-not-track" settings designed to protect your privacy online.
The do-not-track feature is meant to regulate the vast network of marketers and advertisers that have built a multi-billion dollar industry around gathering phone numbers, email addresses and other personal data online. It is built into the newest browser from every major maker, including Internet Explorer, Firefox, and Chrome.
But Microsoft's consumer-friendly decision to enable the feature by default in IE 10 has lit up a debate on the topic -- and earned the ire of the advertising industry.
On Tuesday the Digital Advertising Alliance, which claims to represent more than 5,000 companies, announced plans to simply ignore the privacy flag in Internet Explorer.
"The DAA does not require companies to honor DNT signals fixed by the browser manufacturers and set by them in browsers," the group said in a statement. "A 'default on' do-not-track mechanism offers consumers and businesses inconsistencies and confusion instead of comfort and security."
[pullquote]
Some privacy experts were quick to raise the red flag.
"The Digital Ad Alliance is trying to kill off do not track," noted Jeff Chester, executive director of the Center for Digital Democracy, a privacy watchdog. "Its announcement today to punish Microsoft for putting consumers first is an extreme measure designed to strong-arm companies that care about privacy."
Consumers want and expect strong privacy protections, said Brendon Lynch, Microsoft's chief privacy officer, in a statement emailed to FoxNews.com. The company has no plans to back down, in other words.
"A recent Microsoft survey of U.S. and European consumers shows 75 percent of PC users want Microsoft to turn on do not track. This reaffirms our decision to enable DNT in the 'Express Settings' portion of the Windows 8 set-up experience," he said.
"Transparency and choice guide our approach."
But other advertising groups joined the rising chorus; the Interactive Advertising Bureau said it fully supported the DAA's position. And an open letter from the Association of National Advertisers to Microsoft CEO Steve Ballmer last week said the company's move would "undermine American innovation and leadership."
"In May of this year, Microsoft announced that it was building do not track by default into its upcoming Internet browser … this action was shocking to ANA's membership," the letter stated.
"Microsoft's announcement has been uniformly met with outrage, opposition, and declarations that Microsoft's action is wrong. The entire media ecosystem has condemned this action," the ANA board of directors wrote.
While advertisers and marketers are incensed, consumers certainly want to restrict the information being gathered. A recent Berkeley survey noted that the majority of Americans don't want to be tracked online, Forbes pointed out.
The Electronic Frontier Foundation advocated a careful balance between protecting consumer rights and "safeguarding innovation," implying Microsoft's move may be over the line.
But the EFF's website explains how to enable the do-not-track feature in modern browser. And a web page on Microsoft's site lets you test whether your browser has a do not track preference set.
If you're concerned about your privacy online, consider taking a further step and installing Abine's DoNotTrackPlus add-on. It actively prevents companies from harvesting personal data.