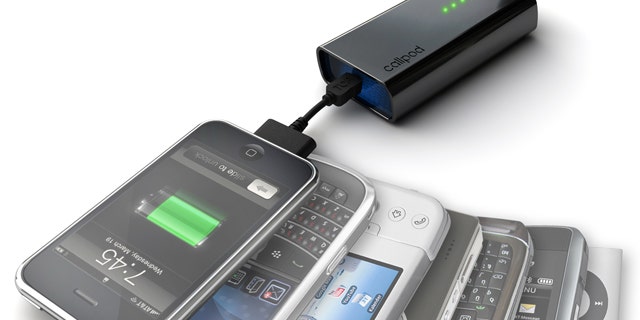 By now you've found out if you've been naughty or nice. But before you start enjoying the gadgets you received, extend the holiday gift-giving just a little longer.
Maybe you've got a gift card burning a hole in your pocket, or maybe you just want a little something for yourself (or a special someone). Here are some ways to round out your gift gadgets with that extra touch — a gift gadget for your gadget.
Thanks for the Memories: If it's electronic, it's got memory. And chances are good that if it's a digital camera, MP3 player, or cell phone, it takes a memory card so that you can store more of your stuff. But the cards that come with most devices are wimpy little things; beef your new gizmo up with an extra, larger capacity card.
Most devices accept SD format cards, but check your device to make sure. And look for SDHC cards; the "HC" stands for High Capacity, and these cards can hold up to 32 gigabytes (compared with the 4GB limit for ordinary SD cards). Make sure that your device can use SDHC cards before you buy. If you have a digital video camera that can record in high definition, you may want to see if it can handle the new Extreme SDHC cards from SanDisk, which can record data much faster than standard cards. And if your phone or MP3 player uses the microSDHC format cards, SanDisk has 16GB versions of those.
Beam Me Photos, Scotty: Did you know that most digital photos never get printed? those lovingly posed and captured memories never leave the camera. People used to have shoeboxes full of family snapshots; now they have memory cards crammed full of photos that they never take the time to copy anywhere.
Make sure your pictures don't stay locked in your new camera; get an Eye-Fi card. It's not just an SD memory card; it's also a wireless network connection for your camera. When you take a photo while within range of a local network, the Eye-Fi will automatically send it to a Web site such as Flickr, Shutterfly, or Snapfish. The 2GB model starts at $49.99; other cards are available with more storage and video support so your videos can go straight to YouTube.
Smart Armor: Maybe someone snuck one of those slick new smartphones into your stocking this year. Don't drop that puppy; they can be fragile. Give your new communication device some protection with one of the many choices of cases that are available.
If you're looking for some seriously rugged protection, check out the Defender series from Otter. The combination of hard plastic and rubber skin greatly improve your phone's chances of surviving an extreme event. It even covers the touch screen with a protective layer to prevent scratches. The Defender case for the iPhone 3G lists for $49.95, but other Otter cases list for as little as $19.95.
Portable Power: Recharge your favorite mobile gadget without a power outlet anywhere in sight. You can get rechargeable battery packs that can provide a jolt of juice for your device.
Cellboost is one of many companies that offer such products for everything from cell phones to laptops. The company's iRecharge line of cases are designed for iPods, for example, giving you an extra 12 to 40 hours of additional play time without having to return to a charging station. They even include a protective case for your mobile gadget in with the battery pack.
Another choice is the Fueltank Uno from Callpod. This battery pack comes with an assortment of adapters so that it can work with many or all of your portable gadgets, and it can automatically adjust the amount of power needed to recharge your device.
Rack 'Em Up!: The best way to avoid running out of power is to make sure your gadget is topped off before you leave home or the office. But for most of us, there are so many devices — phone, MP3 player, Bluetooth headset, personal GPS, digital camera — and so few power outlets. And you're bound to forget one of them if they're spread out all over the place.
One solution is to get a charging station. These hide a power strip inside a rack, so you can have all your charging adapters in one place. These are available from a variety of sources, but Brookstone makes a pair of attractive wooden models: a large one for a half-dozen gadgets and a smaller one for two devices.