Facebook Will Disclose Financials or Go Public by April 2012, Report Says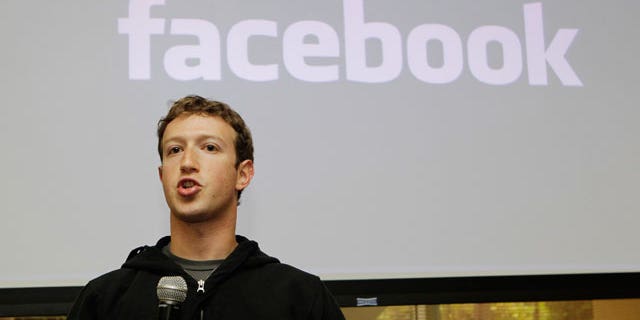 NEWYou can now listen to Fox News articles!
Facebook will begin disclosing financial information or stage an initial public offering by April 2012, according to a new 100-page private-placement memo now being distributed to potential investors in the company.
The popular social-networking company said in the document that it intends to breach a critical 500-shareholder limit this year. Crossing the limit triggers a Securities and Exchange Commission rule that requires that companies file financial information -- even if their shares don't trade publicly.
Facebook's intentions have been under heavy debate since the company launched a private share offering through Goldman Sachs Group this week. Some investors have wondered whether the arrangement with Goldman was designed to avoid such disclosures. The document makes clear that isn't the case, and that Facebook will likely be a publicly traded company in 2012.
A Facebook spokesman declined to comment. Goldman Sachs declined to comment.
Companies have 120 days after crossing this year-end 500-shareholder threshold to register as a reporting company.