Facebook announces strategy to tackle fake news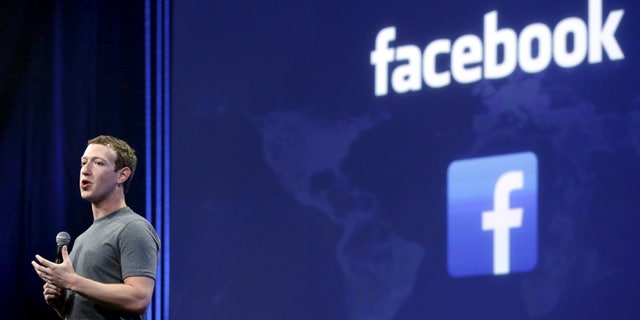 Facebook has announced its plan to tackle fake news by harnessing fact checking and, potentially, making disputed stories appear lower in users' News Feeds.
"We believe in giving people a voice and that we cannot become arbiters of truth ourselves, so we're approaching this problem carefully," said Adam Mosseri, Facebook's VP of News Feed, in a blog post Thursday. "We've focused our efforts on the worst of the worst, on the clear hoaxes spread by spammers for their own gain, and on engaging both our community and third party organizations"
The issue of fake news on Facebook has been a hot topic for months, particularly during the recent U.S. presidential election. In one hoax article, for example, Pope Francis was falsely reported to have endorsed Donald Trump.
FACEBOOK's 'FAKE NEWS' HIGHLIGHTS NEED FOR SOCIAL MEDIA REVAMP, EXPERTS SAY
Facebook's Trending Topics section also fell prey to some high-profile fake stories after the social network implemented an algorithmic feed this summer. These included a false article that Fox News had fired anchor Megyn Kelly and a hoax article about the Sept.11 attacks. On another occasion a seemingly innocent hashtag that appeared in Trending Topics linked to an inappropriate video.
The social network announced Thursday that it will make it easier for users to report fake news when they see it, which they can do by clicking the upper right hand corner of a post. If enough people report a story as fake, Facebook will pass it to third-party fact-checking organizations that are part of the nonprofit Poynter Institute's International Fact-Checking Network.
Five fact-checking and news organizations are working with the company on this: ABC News, The Associated Press, FactCheck.org, Politifact and Snopes. Facebook says this group is likely to expand.
FACEBOOK BLOCKS CAR INSURER FROM PROFILING USERS
In his blog post, Mosseri explained that if the fact-checking organizations identify a story as a fake, it will get flagged as disputed and there will be a link to a corresponding article explaining why. Stories that have been disputed may also appear lower in the News Feed, he added. While users will still be able to share these stories, they will receive a warning that the story has been disputed.
Additionally, once a story is flagged, it cannot be made into an ad and promoted, according to Facebook.
The Menlo Park, California-based firm will also be looking for signs that a story has misled people in some way, such as instances where people are significantly less likely to share a story after reading it.
FACEBOOK EMPLOYEES FUME AFTER PUSH TO CENSOR TRUMP POSTS REBUFFED
Facebook, which gave a preview of its anti-fake news strategy last month, is also looking to disrupt financial incentives for spammers. "On the buying side we've eliminated the ability to spoof domains, which will reduce the prevalence of sites that pretend to be real publications," said Mosseri. "On the publisher side, we are analyzing publisher sites to detect where policy enforcement actions might be necessary."
In a blog post Thursday Facebook CEO Mark Zuckerberg said that this is just the start of the company's efforts to tackle fake news and hoaxes. "We have a responsibility to make sure Facebook has the greatest positive impact on the world. This update is just one of many steps forward, and there will be more work beyond this," he wrote.
Social media expert and President of JRM Comm Jason Mollica sees the strategy as a good first step by Facebook. However, he warns that flagging stories as disputed has its limitations in terms of tackling fake news. "I think we've seen already, regardless of these new steps, that people will share something they believe is from someone they 'trust'," he told FoxNews.com, via email. "Disputing a story can be debatable. What I deem to be fake news may not be fake to someone else. We've also seen with hoax stories that it takes some time before a social media channel realizes it's a hoax."
Facebook had an average of 1.18 billion daily active users on average in September 2016.
The Associated Press contributed to this report.
Follow James Rogers on Twitter @jamesjrogers