Elon Musk labels hero cave diver a 'child rapist' after apologizing for calling him a 'paedo'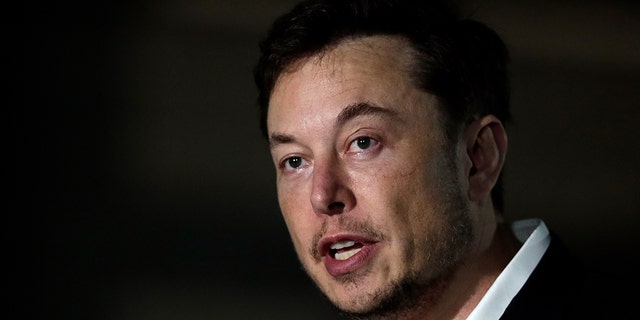 Tesla tycoon Elon Musk has doubled down on his vile claim that a Brit caver who helped rescue a stranded Thai football team is a "paedo."
The outspoken tech CEO, 47, called Vernon Unsworth, 63, a "child rapist" and claimed he moved to Thailand to find a child bride in a second baseless attack.
He repeated the baseless slur – denied by Unsworth's lawyers – in an explosive email to Buzzfeed News.
He blasted: "He's an old, single white guy from England who's been travelling to or living in Thailand for 30 to 40 years, mostly Pattaya Beach, until moving to Chiang Rai for a child bride who was about 12 years old at the time.
"There's only one reason people go to Pattaya Beach. It isn't where you go for caves, but it is where you'd go for something else.
"Chiang Rai is renowned for child sex-trafficking."
He added: "As for this alleged threat of a lawsuit, which magically appeared when I raised the issue (nothing was sent or raised beforehand), I hope he f***ing sues"
His latest outburst comes after a U.S.-based lawyer for Unsworth sent Musk a letter – by Fedex and e-mail – notifying him of a possible lawsuit.
The Brit is being represented by well-known L.Lin Wood P.C, of Atlanta, who are described as "powerhouse libel and defamation lawyers."
Musk made his original allegations against Unsworth in mid-July without any evidence, before later saying sorry and deleting his offending tweets.
Musk – worth a reported $20 billion – posted a string of bizarre series of tweets, some of which he later deleted, suggesting the expert had exaggerated his role in the rescue.
In July, he claimed it was suspicious the 63-year-old lived in Thailand before explicitly branding him a "paedo" in one post.
Musk added: "Never saw this British expat guy who lives in Thailand (sus) at any point when we were in the caves."
However, he then tweeted: "My words were spoken in anger after Mr. Unsworth said several untruths & suggested I engage in a sexual act with the mini-sub, which had been built as an act of kindness & according to specifications from the dive team leader."
This story originally appeared on The Sun. Read more content from The Sun here.