Electronic license plates proposed in South Carolina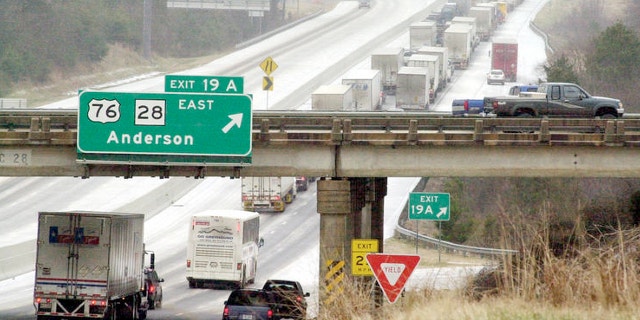 A South Carolina company is proposing that the state abandon regular license plates and switch to electronic plates controlled by the Department of Motor Vehicles.
David Findlay, president of Columbia-based Compliance Innovations, plans to approach state lawmakers with the conversion proposal, which is similar to a plan recently rejected in California, WSOCTV.com reported.
Findlay told the station the digital license tags can be programmed from a cell signal and are powered by solar energy and the vibrations of the driver's vehicle.
"Even the vibrations of your car can charge it, and keep it running. It's so sensitive, the headlights of the car behind you could charge it," Findlay said.
The plates can be changed instantly to display important messages, including Amber Alerts, and will let police and other drivers know if the tag is expired, if the driver is uninsured or if the driver's license has been suspended, according to the report.
State Rep. Ralph Norman told WSOCTV.com switching to electronic plates could assist police in getting uninsured drivers off the road.
"It's really interesting. You have to weigh the cost of it, and see what the cost is versus the benefit, but I like it," Norman told the station.
The plates, according to Findlay, will last a decade or longer. The company is working to get the cost down to $100 per plate, he said.
Click here for more from WSOCTV.com.