eBay bans sale of spells, potions, magic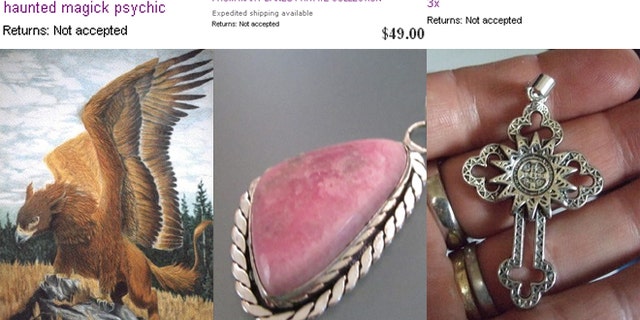 Did this show up in the crystal balls?
Auction giant eBay announced that it will be banning the sale of items classified as "metaphysical" in September, putting an end to literally thousands of auctions for magical gryphon's feet, wands of summoning, amulets, potions and more.
How exactly do you return a "Vampire Mistress Sex Spirit" or a "Cash and Financial Windfall Casting Spell" after all? That's part of the problem and a situation that arises too often on eBay, according to the company -- and now it's taking a stand, part of what eBay labelled routine site maintenance.
[pullquote]
The site said that the decision came after "a large number of misclassified items and eBay policy violations" that often led to "issues that can be difficult to resolve." In other words, the site had difficulty dealing with intangible items -- meaning hexes, spirits, conjuring and more -- that disgruntled magicians in training were struggling to return.
Among the items that will be banned as of August 30, 2012: "advice; spells; curses; hexing; conjuring; magic; prayers; blessing services; magic potions; healing sessions; work from home businesses and information; wholesale lists, and drop shop lists."
However, eBay doesn't seem completely ready to let go of their voodoo. eBay spokeswoman Johnna Hoff told Wired that "items that have a tangible value for the item itself and may also be used in metaphysical rites and practices (for instance, jewelery, crystals, incense, candles, and books) are allowed in most cases."
The changes have perturbed a few customers. Over 1,000 tarot card-readers and potion-drinkers have signed a "Don't ban our psychics on eBay" petition. The site's metaphysics department is estimated to lose about 100,000 products in its online, world-wide inventory.
Let's hope that eBay's metaphysics fanatics don't put a hex on the site.