DuiCam App Helps Catch Drunken Drivers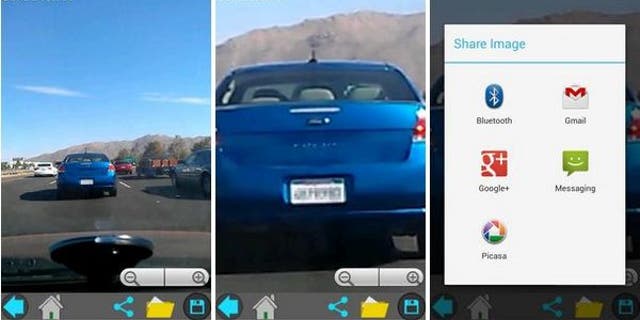 Drivers have a new tool to help local enforcement find dangerous drunks on the road. The DuiCam is a free smartphone app that records other drivers and makes it easy to send an identifying photo to authorities.
Frank Vahid, a computer science professor in the Bourns College of Engineering at the University of California, Riverside, said he created DuiCam (as in "DUI camera") after learning that nearly 30 Americans a day die in vehicle crashes that involve drunken drivers .
Drivers mount their iPhones or Android phones to their windshields or dashboards and activate the app. (Most mounts cost less than $20.) The phone then records what's happening in front of the car, while deleting footage after 30 minutes so the phone's storage isn't overwhelmed.
After drivers record erratic driving, they can pull over, replay the video and zoom in on a license plate. A still from the video or the entire video can then be emailed to the police.
"I have observed many drunk drivers ... and the first question the police have is, 'What's the license plate?'' Vahid said in a statement. "That's why I was thinking it would be helpful to have a device that's always recording what's in front of the car."
Vahid said that his team, student programmers Timothy Cherney and Daniel de Haas, is developing an automatic license plate recognition feature that will make reporting easier for concerned motorists.