Dronestagram: New social network shows you the world from a drone's perspective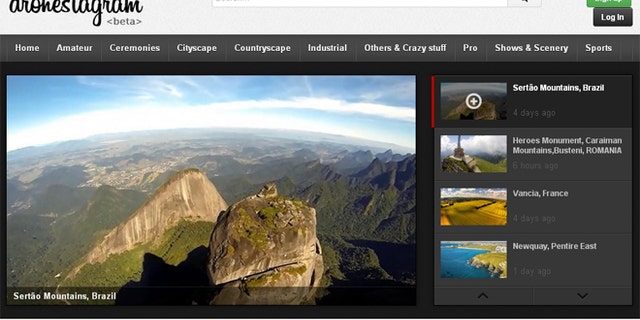 NEWYou can now listen to Fox News articles!
Move over Instagram, now there is a social networking site for drones.
A new website called Dronestagr.am is hoping to give commercial drone owners a platform to share their stunning aerial photographs, taken all over the world.
The site plans to collect a database of images and "build a world map of Earth with a bird's eye view."
Typically used for military attacks, drones are not available for purchases to the masses. Dronestagr.am will open up photos of the world from a different perspective.
For users who are already fed up with the plethora of cloud and sky-related photos spamming their Instagram feeds, Dronestagr.am may not be for you.
While the site is still in beta phase, users can sign up to be a member and post their pictures amongst a variety of categories such as Cityscape, Countryscape, Industrial and Sports.