Drones put on stunning 'Wonder Woman' display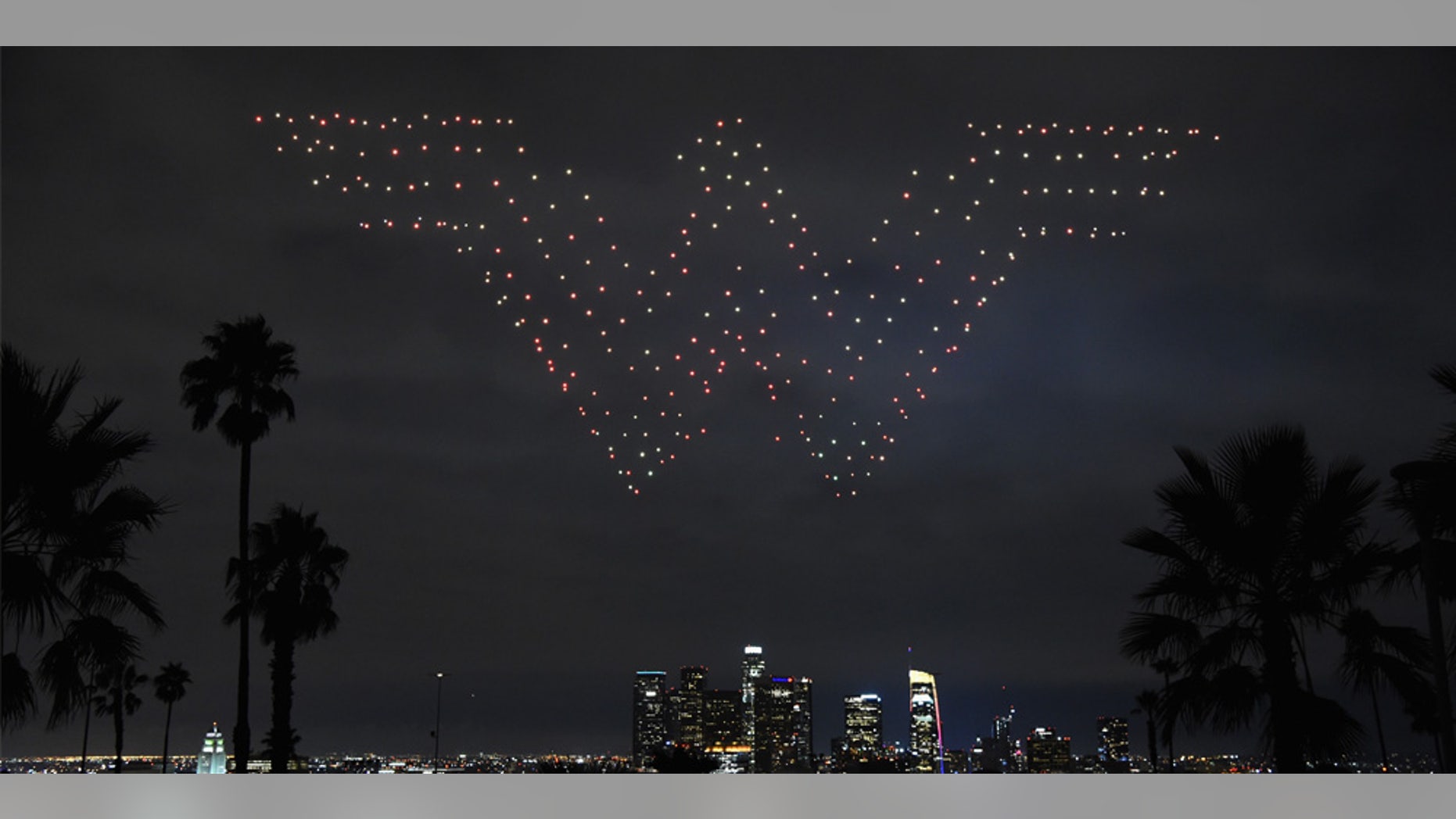 Following the remarkable success of "Wonder Woman" at the box office this summer, Warner Bros. has spared no expense, putting 300 drones in the night sky to celebrate the home release of the movie.
The legendary movie house partnered with chip company Intel to put the drones in the sky, which created a series of images, including Wonder Woman's logo and other displays related to the film.
The video can be seen in its entirety here.
The film's star, Gal Gadot, as well as its director, Patty Jenkins, both tweeted about the drone display, with Jenkins calling it an "amazing night."
DRONE REVOLUTION: RESEARCHERS, REGULATORS PREPARE FOR UNMANNED AIRCRAFT TO FILL US SKIES
"Wonder Woman" is now available on Blu-Ray, having been previously released on digital on Aug. 29. The superhero flick, which is part of the DC Extended Universe, earned $818.9 million at the global box office, according to Box Office Mojo.
It also holds a favorable 92 percent rating on review aggregator website Rotten Tomatoes, a website that has become the source of contention for Hollywood execs, who have blamed the site for poor box office performance.
Natalie Cheung, general manager of Drone Light Shows at Intel, said drone light shows are a "new form of nighttime entertainment," likening them to "digital fireworks" in an interview with Digital Trends.
Intel is attempting to change how people see the company, having acquired a number of drone-related companies in 2016, including MAVinci GmbH.
THIS NEW DRONE CAN LAND ON THE WALL LIKE A BIRD
At this year's Super Bowl, Intel worked with Lady Gaga to create a drone light show for her half-time performance. It has also worked with Disney to create light shows, as well as setting a Guinness World Record by flying 500 Shooting Star drones in Germany.
Follow Chris Ciaccia on Twitter @Chris_Ciaccia. James Rogers contributed to this story.