Double-Bladed Chopper Crushes Air Speed Record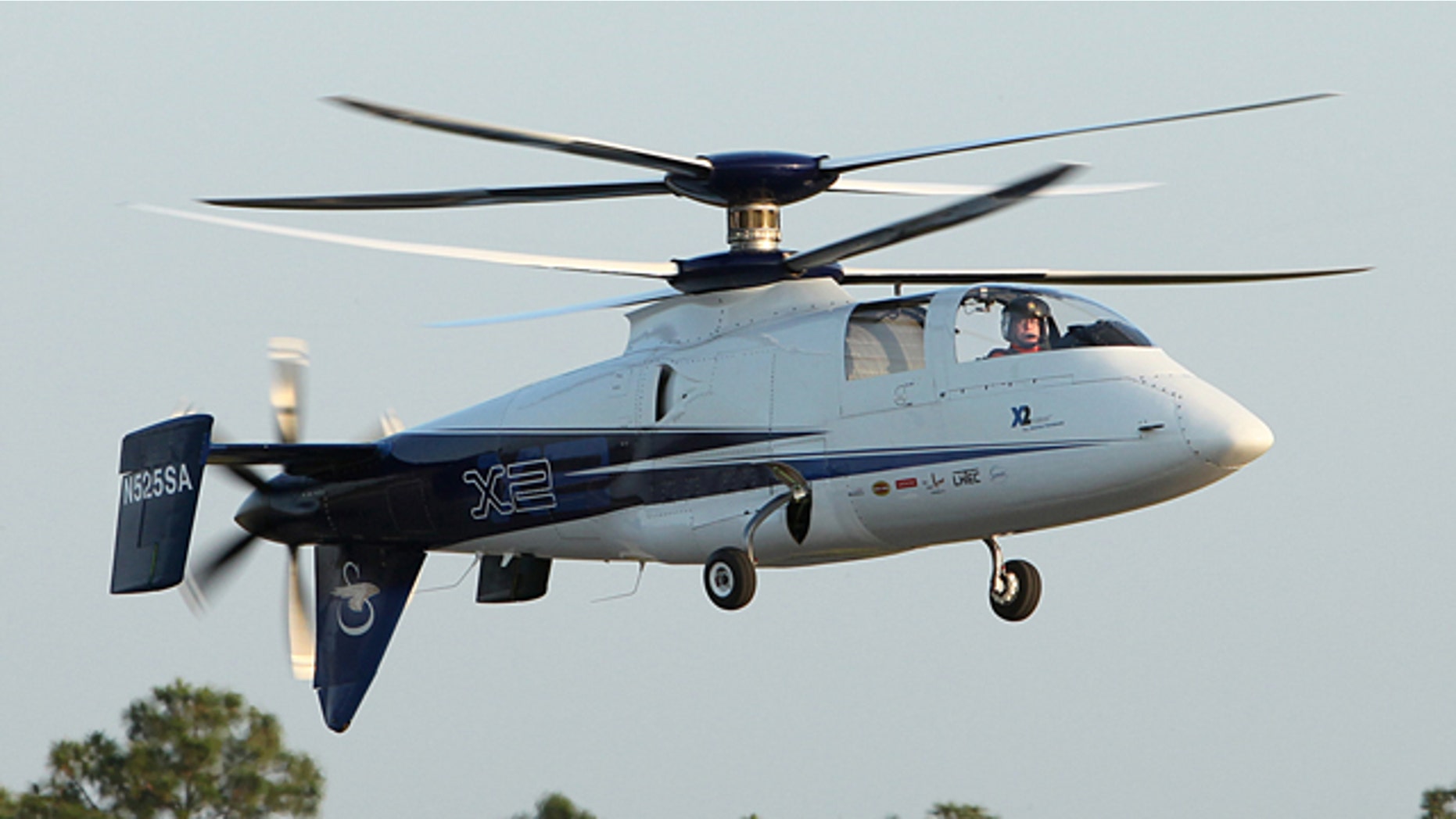 For nearly a quarter of a century the record has stood -- but Sirkorsky's futuristic X2 has just unofficially become the fastest helicopter on the planet.
Smashing the old rotary-wing air speed record of 249 miles per hour set in 1986, the X2 comfortably reached 258 miles per hour during a test flight last week, the company announced.
"The X2 Technology demonstrator's latest flight is continuing to push the speed envelop, successfully flying approximately 50 knots [57.6 miles] faster than a traditional helicopter," X2 program manager Jim Kagdis said.
Aided by an amalgam of advanced technologies including a new tail configuration and counter-rotating double blades, the performance level of the X2 has yet to even reach its peak, claimed a Sikorsky spokesman.
"Vibration levels and aircraft performance have continued to meet or exceed our expectations, so we are pleased to report that all systems are go in our mission to achieve a [288 mph] cruise speed later this year."
Ultra high speeds have traditionally posed problems for helicopters due to the complex aerodynamics of moving rotor blades, such as those on the tail that counter the torque of the main rotor. Sirkorsky has addressed this issue with a six-blade, rear-facing propeller that generates thrust in a manner similar to fixed-wing aircraft.
Most important, Sirkorsky has been able to integrate these speed enhancements without compromising other flight qualities such as hovering, handling, and smooth transitioning from low to high speeds.
Sirkorsky believes that there will be many relevant applications for a well-rounded high speed chopper, such as high speed transport in remote locations. But at this time there are still no plans for a production version.