Cool App of the Day: Never Get Lost in a Mall or Airport Again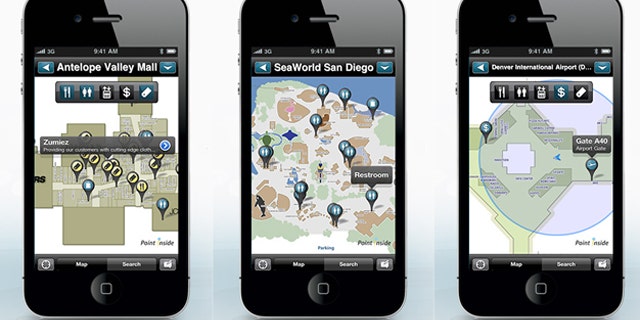 We've all been there - scrambling from one terminal to the next, trying to make a connecting flight. There's always the nagging suspicion that you've misread one of the signs. You hope you're actually heading toward the right gate.
You can kiss those fears goodbye with Point Inside Maps for Airports & Malls. This handy app guides you through many indoor locations.
No more desperate rushes trying to find the right gate, and no more hunting for elusive mall directories. All you need is your phone and this app. Now you can navigate even the most confusing malls and airports!
Cost: Free
Download: Apple, Android
Kim Komando hosts the nation's largest talk radio show about consumer electronics, computers and the Internet. Get the podcast or find the station nearest you at www.komando.com/listen. Subscribe to Kim's free e-mail newsletters at www.komando.com/newsletters. Copyright 1995-2012, WestStar TalkRadio Network. All rights reserved
Smart phones and tablets have only been around for a few years, but it seems like everyone has a favorite app that's so great they can't imagine life before it! Tell us with a video or a photo what app is your favorite and why.