CES 2018: LG Display unveils 65-inch rollable TV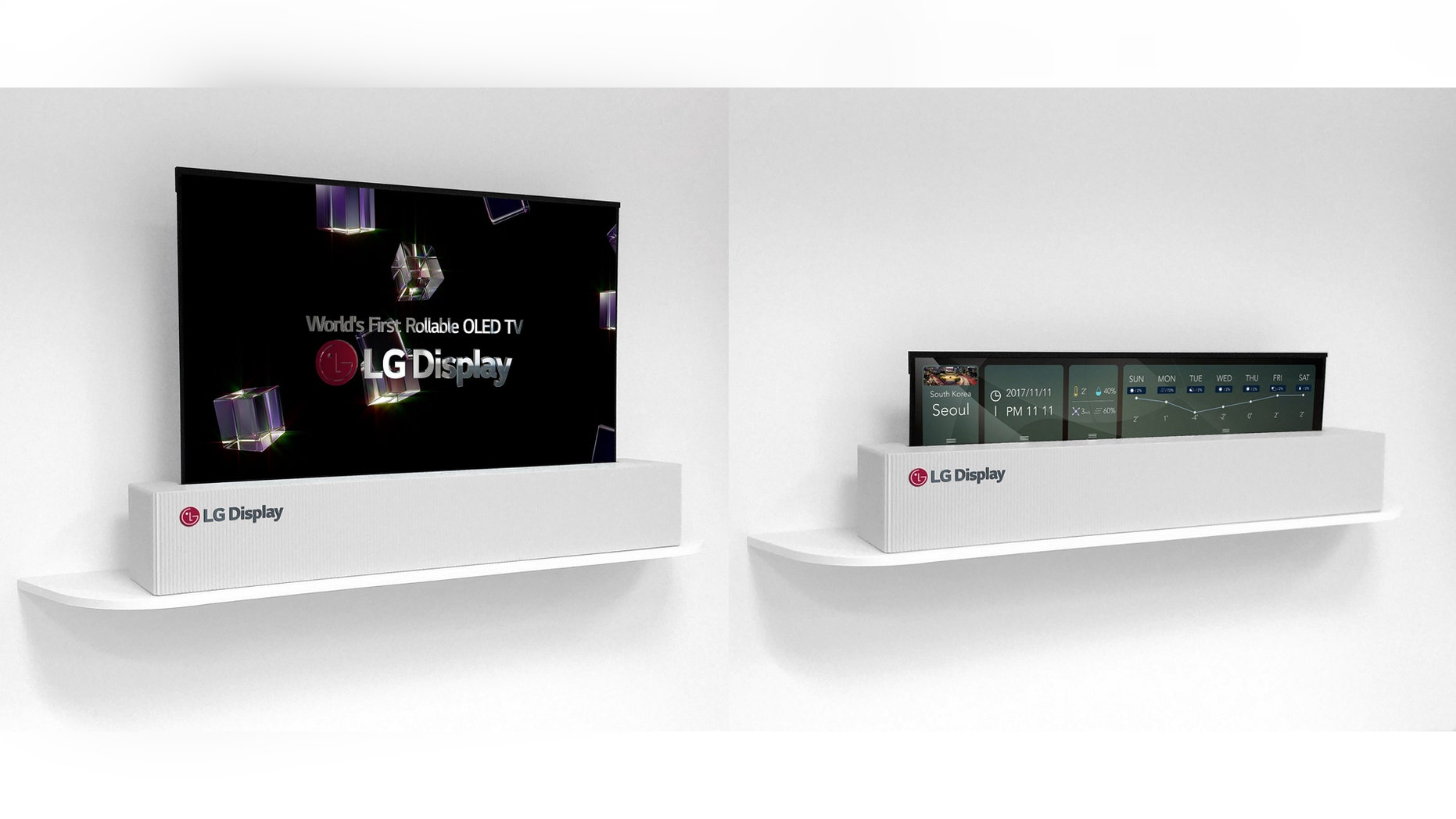 LG Display has unveiled what it describes as the world's first 65-inch Ultra-High Definition (UHD) rollable OLED screen at CES in Las Vegas.
"It can be rolled up and hidden when not in use, and the small size of the rolled-up screen means that it can be more easily moved and stored, allowing for better space utilization, something existing displays can't deliver," the company explained, in a statement.
SAMSUNG REVEALS 146-INCH MICROLED MODULAR TV
Organic Light Emitting Diode (OLED) technology, which is widely used in displays and smartphone screens, offers crisp images to consumers. Additional details about the prototype 65-inch rollable screen, such as its potential availability for consumers, have not been revealed.
This is not the first time that LG Display has showcased a rollable screen at CES. In 2014 the tech giant showed off an 18-inch version of the technology that could be rolled up like a newspaper, according to Engadget.
VERDERA, AN ALEXA-ENABLED MIRROR FROM KOHLER, MAKES YOUR WHOLE BATHROOM SMART
Other LG OLED technologies showcased at CES this year include an 88-inch 8K display, a 55-inch transparent display and a 77-inch wallpaper TV display. LG Display will also be showing the recent enhancements to its Crystal Sound OLED technology that make sound emanate directly from the panel.
In addition to the OLED offerings, The South Korean firm is exhibiting a number of products that use Liquid Crystal Display (LCD) technology. These include a 65-inch Art Glass display for TVs and 14-inch and 31.5-inch displays for monitors. The devices harness LG Display's IPS (in-plane switching) technology that uses horizontal alignment of LCD molecules to improve picture quality.
CES 2018: NEW TECH YOU CAN USE THIS YEAR
Other tech titans are also busy in Las Vegas this week, such as Samsung, which has unveiled "The Wall" – a 146-inch MicroLED TV.
Follow James Rogers on Twitter @jamesjrogers