Can robots create jobs for humans?
As President Donald Trump seeks to reinvigorate U.S. manufacturing, many industry leaders are looking to robots as the most efficient way for American factories to compete with cheap labor overseas.
"We think robotics has had a positive impact on U.S. manufacturing by creating better, safer and higher paying jobs for American workers," said Jeff Burnstein, president of the Association for Advancing Automation (A3), a trade group. "Most importantly (robotics is) making American companies more competitive so that they can expand their business and ultimately, in many cases, add more workers than they did before they started automating."
AUTOMATION CAN REVITALIZE THE U.S. WORKFORCE
According to U.S. Bureau of Labor Statistics data compiled by A3, U.S. companies added a record 136,748 robots to factory floors over the past seven years, while creating 894,000 new manufacturing jobs.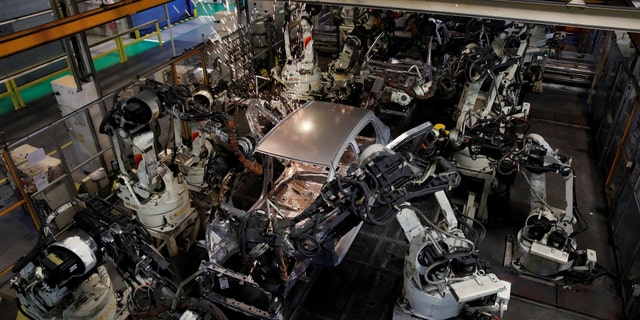 "Instead of doing away with a job, we still have to have someone to be able to operate that robot. We have to have someone to be able to program that robot and someone to be able to work on it," said Rick Maroney, director of the Alabama Robotics Technology Park.
The $80 million research and development facility provides free technical training for workers in the state.
"Our job is to make sure that all Alabama companies have the best skilled workforce possible," Maroney said.
ROBOTS BRING APPLE PICKING INTO THE 21ST CENTURY
According to A3, 80 percent of manufacturers say they're having a hard time finding qualified applicants for skilled production positions. The Alabama program and similar investments in worker training are intended to help American manufacturers adapt to an industry that is becoming increasingly high-skilled and high-tech.
In addition to cross-training existing workers, some industry experts say robotics and coding (computer programming) should become staples in grade school shop classes.
"Like a blue collar job, it's something that you learn over time," said Scott Blanck, who founded Start Code, an Atlanta-based computer programming lab for children. "You start with it. But then you get better at your craft as you go along. Because really this field is constantly changing. You've always got something new to learn."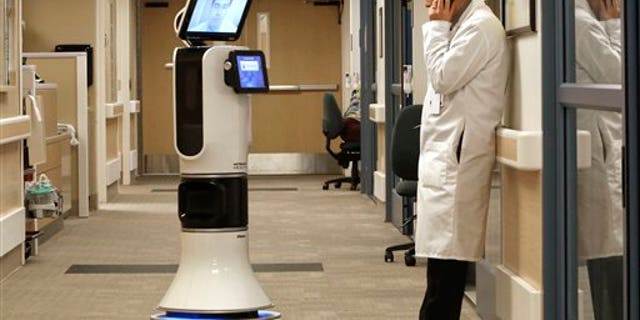 Blanck, who grew up in a blue collar family, tries to dispel popular stereotypes of coding as an activity reserved for Silicon Valley entrepreneurs or lone office nerds. In fact, Blanck sees parallels between the computer networks he's managed and the pumps and compressors his father maintained in the mine in northern Michigan where he worked.
"At one point I realized, wow, I'm doing my dad's job," Blanck said. "We're a generation later and the technology is different. But the ideas are still there. The ideas still matter."
Fox News' Chip Bell contributed to this report.