Buddhist robo-monk mixes religion and technology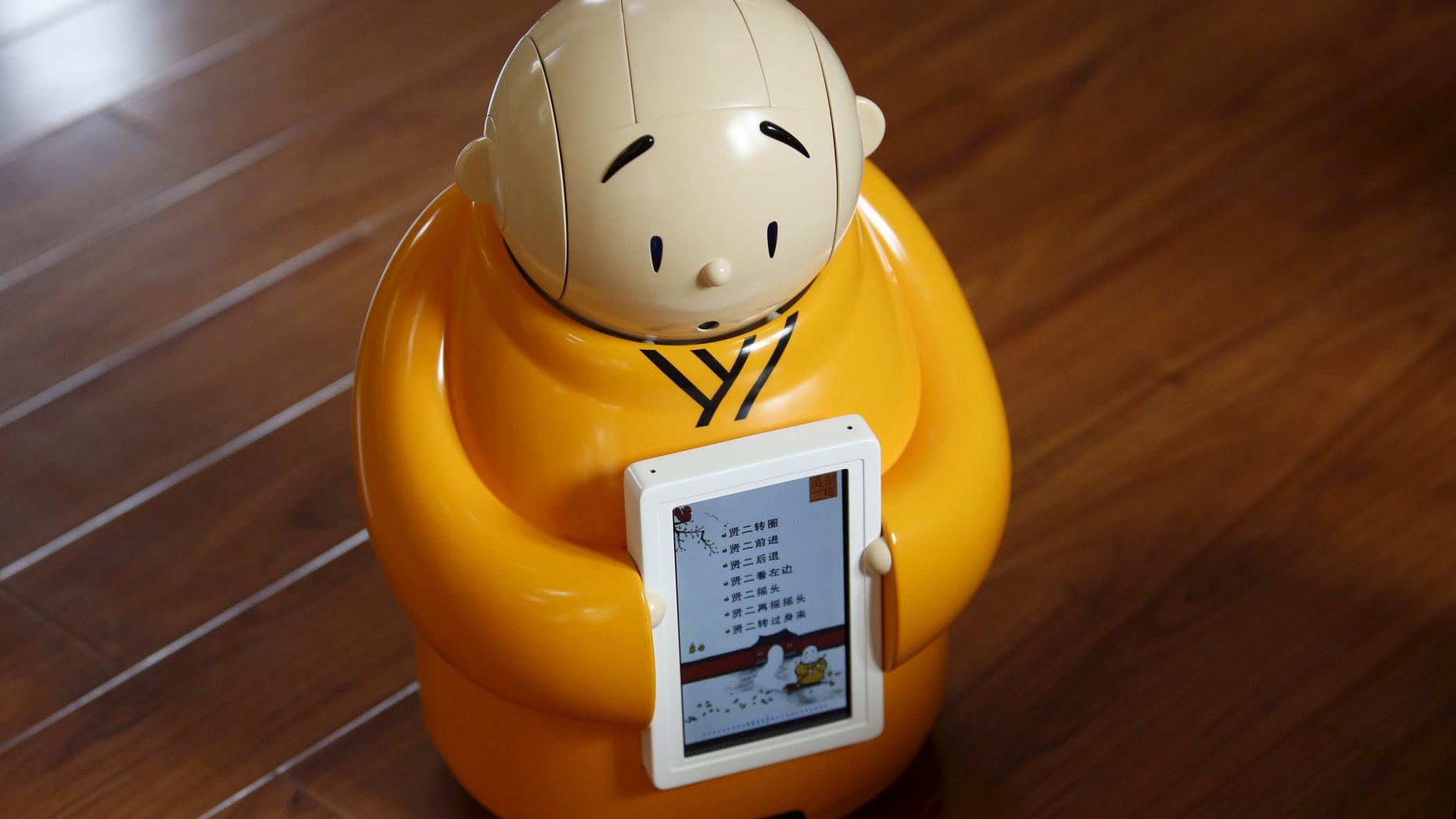 Buddhist monks in China have harnessed technology to create a robot monk.
The 2-foot tall robot is called Xian'er and can chant Buddhist mantras, move via voice command and even hold a simple conversation, according to Reuters.
Xian'er resembles a novice monk and "lives" at Longquan temple on the outskirts of Beijing. The cartoon-style robot holds a touchscreen to its chest and can answer about 20 questions on Buddhism and daily life.
Related: Hilton taps IBM's Watson supercomputer for new robotic concierge
Master Xianfan, Xian'er's creator, described the robot as the perfect vessel for spreading the wisdom of Buddhism in China, via the fusion of science and Buddhism.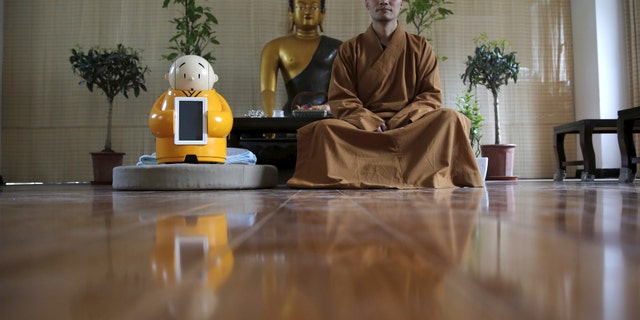 Although Xian'er has made appearances at robotics and innovation fairs in China, he rarely makes public appearances at the temple. Instead, the robot monk spends most of his days "meditating" on a shelf, Reuters reports.
The temple is said to be developing a new upgraded version of Xian'er.
Related: Researchers in China recently introduced Jia Jia, the 'robot goddess'
Robots are being deployed in a growing number of consumer and industrial settings. Earlier this year Hilton Worldwide teamed up with IBM to pilot "Connie," a robot hotel concierge powered by the tech giant's Watson supercomputer.
As part of a major recycling effort, tech giant Apple has developed Liam, a line of robots designed to disassemble 1.2 million phones a year and sort their valuable components.
Researchers in China recently introduced Jia Jia, a lifelike female robot. A man in Hong Kong also spent $50,000 to a build a robot that bears a striking resemblance to Hollywood star Scarlett Johansson.