'Boyfriend Trainer' app encourages users to 'whack' boyfriends into shape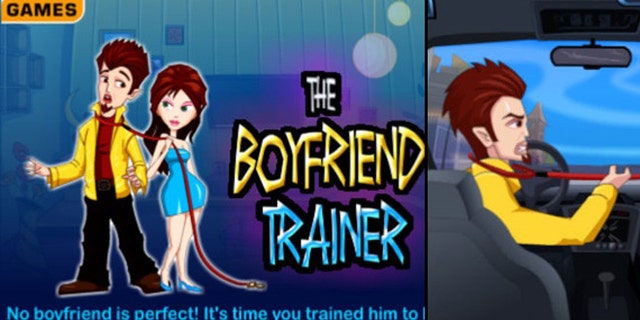 An app dubbed the "Boyfriend Trainer," available in both iTunes and Android stores, is raising a few eyebrows among users.
"Boyfriend Trainer" encourages users to "crack that whip and teach your guy a thing or two," adding, "When scolding doesn't work, just zap him, whack him and train him to be your ideal man!"
[pullquote]
The player, depicted as the "girlfriend," advances in the game by physically attacking the "boyfriend" when he does something wrong, like looking at other women.
One customer reviews says, "I hate how this game is so abusive I understand its just a game but kids play this and u don't want this to be an influence on them."
Other reviews praise the game's violent tactics.
"This game is fun, I like to see the boy getting hit by the girl," one user commented.
"Boyfriend Trainer" app maker Games2win India produces hundreds of games, including a line of "Naughty" games like "Naughty Pool Party" and "Naughty Sorority."