Best gadgets for New Year's Eve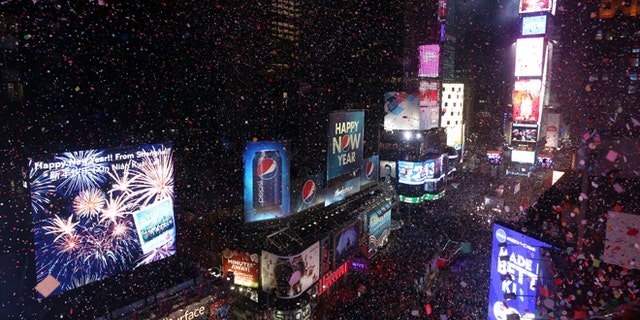 Before you raise your glass and kiss your sweetheart at the stroke of midnight on January 1, there's prep work to be done. Get your New Year's Eve party off to a sound start with the best electronic devices to help you enjoy the evening's most memorable moments.
Get a great sound system
By now, you've got the playlist figured out. Make sure your sound system can handle it. Pull out all the stops with a new home-theater system. And look for speakers that project sound well and have at least 5.1 channels.
The Samsung HT-E6730W, $700, a 7.1-channel system with a Blu-ray player, is a great system that delivers excellent sound and HD picture, as well as top-notch sound quality, which is perfect for critical listeners. Just attach an iPod to the docking station and you're ready to go. It also offers wireless amplifiers for the rear surround speakers, giving party-goers an amphitheater-like listening experience. And they can watch a New Year's flick on the accompanying 3D Blu-ray player.
Also well equipped, the Samsung HT-E4500 home theater system, $190, is a much less expensive 5.1-channel alternative.
If you prefer a smaller setup, consider a versatile wireless speaker system such as the Panasonic SC-NE5, $350. This Wi-Fi and Bluetooth model has a built-in iPod dock, so you can easily access your party playlist; it also plays CDs and FM radio, if you need some variety. And it's AirPlay- and DLNA-compatible, meaning it can stream media from both Apple and non-Apple devices. Overalls sound quality is good, and the bass has a fairly deep impact.
Count it down on a big screen
While you may not to be able to experience the excitement of the Big Apple's dropping ball first-hand, you can still watch the celebration on an HDTV. Choose an LCD with at least a 120Hz refresh rate, to keep image blurring to a minimum.
Watch the festivities on the LG 55LA6200, $1,100, a CR Best Buy. This 55-inch LG TV delivers very good HD picture in 1080p, and has a wider-than-average viewing angle—perfect for accompanying a large viewing crowd. It also has built-in Wi-Fi and the LG Smart TV platform for Web browsing and accessing apps. This TV also attracts a crowd with its gesture-based Magic Remote and 3D capabilities (four sets of polarized 3D glasses are included).
At half the price of the LG, the Toshiba 39L4300U, $500, is a 39-inch LCD HDTV with built-in Wi-Fi and access to online content, including CinemaNow and Netflix. Its 1080p screen displays excellent colors and image quality, while its near-matte-like screen effectively reduces reflections from ambient light. It also comes with a universal remote with IR blaster for controlling a TV set-top box.
Looking for a wine to toast the New Year? At just $16, Gruet Blanc de Noirs NV is a CR Best Buy. It's a great sparkling wine that pairs well with fresh strawberries or raspberries.
A camera or camcorder to capture the fun
Sometimes a smart phone just isn't up to par for capturing late-night, low-light images and video. Try a point-and-shoot camera with at least 10 megapixels and HD-video capabilities, so you'll have more options available when it comes to reproducing images down the road.
The Canon PowerShot SX280 HS, $280, a CR Recommended model, is a lightweight 12-megapixel superzoom camera that captures sharp photos, and can shoot video in full HD video at 1920x1080. Its wide-angle lens can capture the entire party group in a single shot, while the flash provides even coverage at a short distance. Built-in Wi-Fi lets you upload your favorite moments from 2013 to your computer or favorite social-networking site.
You could also capture the first moments of the New Year with a HD camcorder. The Sony HDR-PJ380, $600, a CR Recommended model, may seem pricey, but it's one of the more inexpensive Sony models with a built-in projector, so you can film and project the party on a blank wall for everyone to see. It also performs well in low-light situations, has a good image stabilizer, and captures good audio stereo. With up to 155 minutes of battery life, you can record every champagne toast, midnight kiss, and firework show.
—Kaitlyn Wells
Copyright © 2005-2013 Consumers Union of U.S., Inc. No reproduction, in whole or in part, without written permission. Consumer Reports has no relationship with any advertisers on this site.