AT&T chief apologizes for bizarre reply to customer: 'We blew it'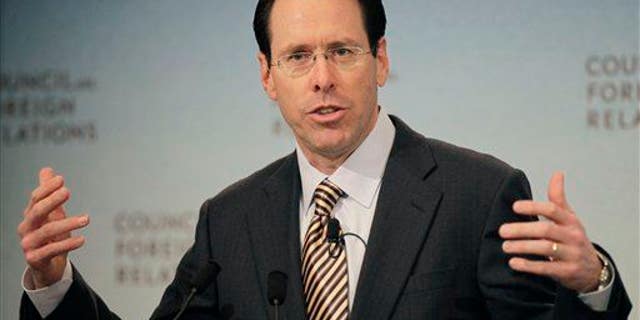 "We blew it, plain and simple." That's AT&T CEO Randall Stephenson's take on a bizarre reply a customer received from a lawyer after making a few suggestions on how the company could improve its business, reports the Los Angeles Times.
Alfred Valrie, who describes himself as a "lifelong" AT&T customer, says he sent Stephenson an email proposing "unlimited data for DSL customers" and the resurrection of "text messaging plans like 1,000 messages for $10," just to be helpful.
The response he received came from AT&T's legal department and reads in part: "AT&T has a policy of not entertaining unsolicited offers to adopt, analyze, develop, license or purchase third-party intellectual property ... from members of the general public. We respectfully decline to consider your suggestion." "I just wanted to give him something to mull over," Valrie says.
"I never thought I'd get a letter from a lawyer." AT&T aims to "treat our customers to a premium experience every time they interact with us," but "we don't meet our high standards 100% of the time," Stephenson wrote in a letter to the Times, adding that he's "corrected" the misstep.
NBC News notes he didn't specify what that correction was, but the Times suggests AT&T will take a softer approach going forward. A rep earlier explained the legalese, saying "we've had customers send us unsolicited ideas and then later threaten to take legal action, claiming we stole their ideas." T-Mobile CEO John Legere is on the attack anyway.
"I interact with customers on a daily basis so I can hear their ideas firsthand," he says. "If they don't want your ideas, we'll take them!" he tweeted.
He later directed suggestions to a new email address: IdeasForRandall@T-Mobile.com. (Legere also has a beef with Sprint's CEO.)
This article originally appeared on Newser: AT&T CEO on Bizarre Reply to Customer: 'We Blew It'
More From Newser