Asus shows PadFone: A phone that slides inside a tablet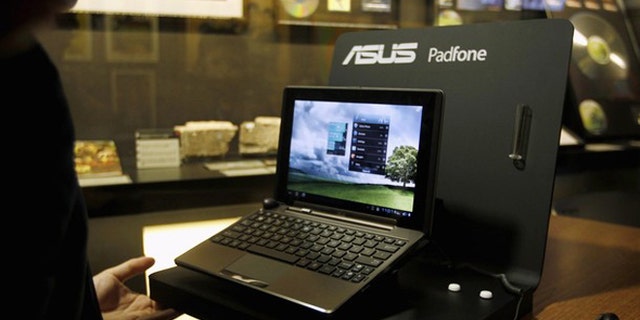 BARCELONA, Spain – It goes where no smartphone has gone before: In the back of a tablet.
Taiwan's AsusTek will roll out its "PadFone" in April, and offered the world a peek at the three-in-one device at the Mobile World Congress in Barcelona, the world's biggest cell phone show.
The new gadget is a smartphone that slides inside a tablet for a bigger screen and more battery life. Slip the tablet into a keyboard, and it's a laptop that works as a phone.
AsusTek didn't reveal the cost on Monday, but said the phone will have a 4.3-inch diagonal screen. The tablet is 10.1 inches at the diagonal. The company says it provides five times more phone battery life.
Company chairman Jonney Shih says the "time has finally arrived when every screen in your lives could transcend into a portal with real time access into your digital world."
According to CNET, the headscratcher of a device is powered by a dual-core Qualcomm processor and will run the Ice Cream Sandwich or 4.0 version of the Android mobile phone operating system. It boasts two cameras, Bluetooth, Wi-Fi and a GPS radio.
The Associated Press contributed to this report.