Army speeds up prototypes for its next-gen combat vehicle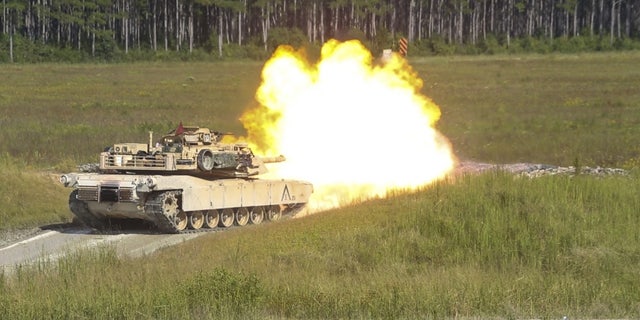 The U.S. Army is speeding up the prototyping of weapons and tech for its Next-Generation Combat Vehicle (NGCV), Warrior Maven reports.
With the goal of destroying enemy vehicles and drones at greater distances, the high-tech armored vehicle is expected to harness laser weapons, artificial intelligence and advanced protection systems.
B-21 RAIDER BOMBER SET FOR AIR FORCE 'DESIGN REVIEW'
Senior Army leaders told Warrior Maven that the NGCV program is being accelerated, supported by the new 2019 budget request that seeks $119 million for the program.
With the military eyeing deployment in the 2030s, the next-gen vehicles will fight alongside or succeed existing armored vehicles such as the Abrams tank, the Bradley Fighting Vehicle and Stryker.
Specialist team leads are now exploring NGCV concepts and technologies.
"We are taking time to hone in on what is possible by building prototypes, not the final system. You start tweaking the variables in the near term rather than waiting," Maj. Gen. John Ferrari, director, program analysis and evaluation, G-8, told Warrior Maven.
Read the full story here.