Apple to release 'most important product we've done'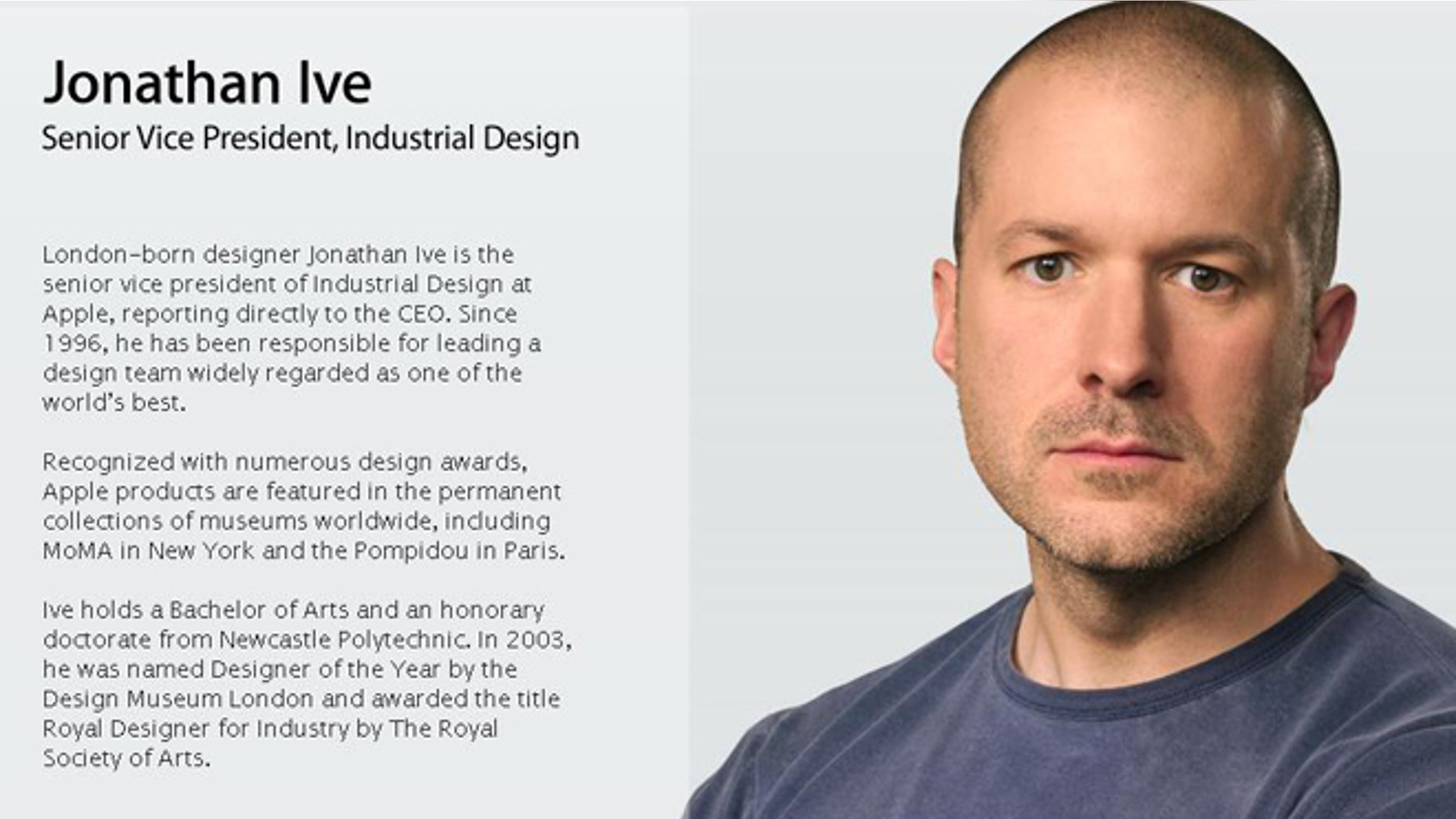 And you thought the iPad was insanely great.
Apple's chief designer and scion of cool Jonathan Ive told London paper the Telegraph that neither the iPad nor the Macintosh nor the iPhone is the most important product the company has ever done.
It's the secret something he's currently working on that has his heart racing.
"What we're working on now feels like the most important and the best work we've done," Ive told the paper, when asked what he would like to be remembered for.
"It would be what we're working on right now, which of course I can't tell you about."
Ive, who has worked at Apple since 1992 and has headed up design for the company since 1997, was in London to receive an honorary knighthood, something he called an "incredibly humbling" experience.
[pullquote]
His design studio on Apple's Cupertino campus, a short drive from the San Francisco home where he lives with his wife Heather and two children. What goes on there is very much a secret, the Telegraph reported, noting that only select employees are even allowed inside the office, which has tinted windows and is filled with machines for designing and prototyping Apple's various products.
Is Ive touting the unannounced successor to the iPhone? Rumors have swirled about the company's plans for the next generation iPhone, the latest suggesting that "iPhone 5" will sport a a larger screen at least 4-inches diagonally.
Production is set to begin next month for the screens, people familiar with the company's plans said recently, suggesting that the Californian company is trying to make its popular smartphone more appealing amid intensifying competition from rival Samsung Electronics.
Or maybe not.
Digitimes, a Taiwanese tech site that often begins such rumors, thanks to deep connections with Apple's Taiwanese supply chains, recently explained that those rumors often represent prototypes that never become final shipping products.
"Apple have a lot of its R&D projects and ideas tried out at its supply chain partners in Asia," Digitimes deputy managing editor Joseph Chan told Time. "Many of the prototypes created by the supply chain partners will never make it to the market after Apple's assessments."
Whatever it is, Ive is clearly excited by this secret gizmo. But is the company's next iSomething really that revolutionary?
iDunno.
But iWant.