Apple eyeing redesigned iPad, analyst says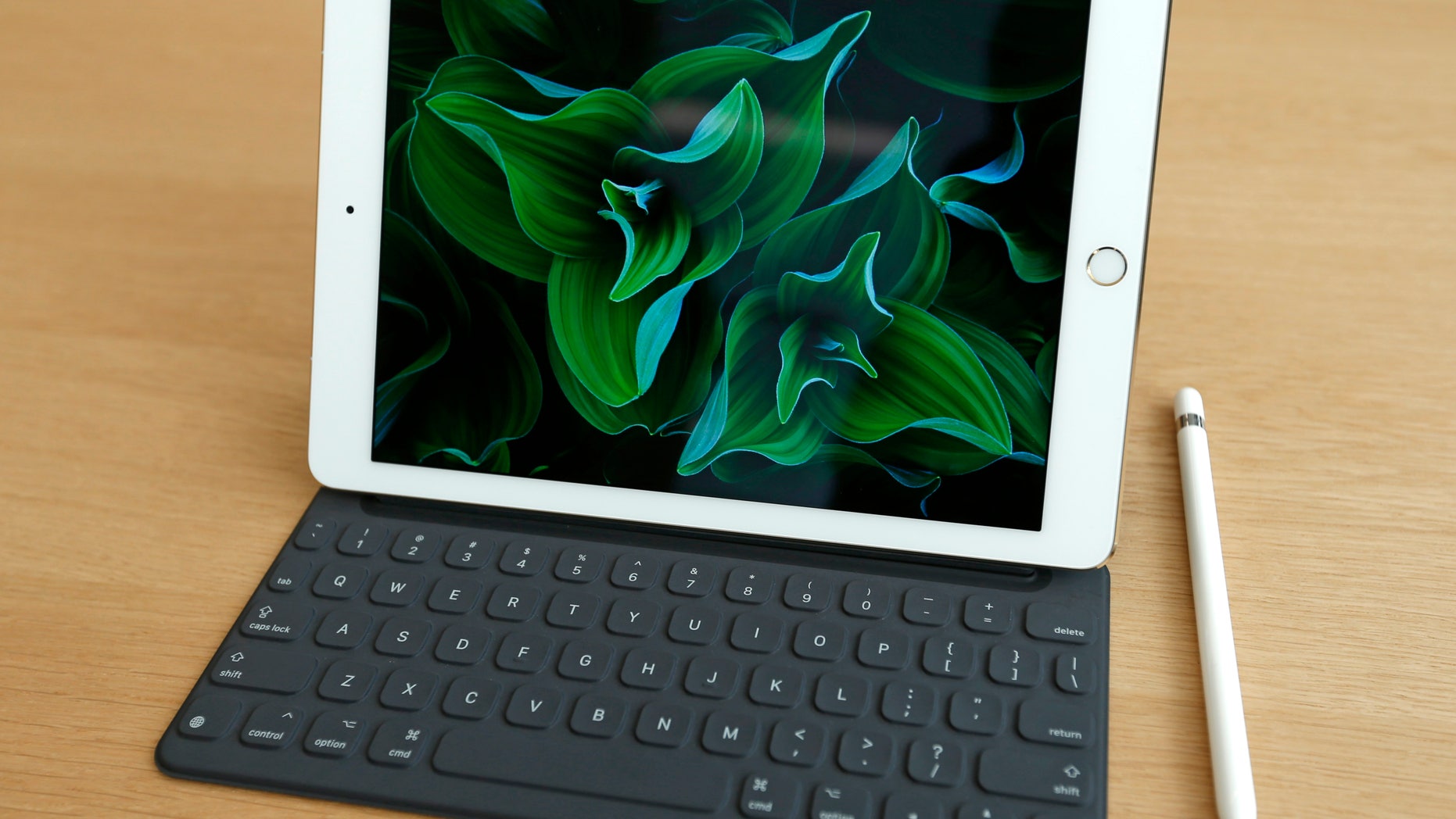 A new iPad is on tap as well a new lost-cost model, according to an analyst who spoke to Fox News.
Rhoda Alexander, Director Tablets and PCs, at IHS Markit, told Fox News that the new iPad Pro will have a 10.5-inch display – a first for an iPad – but keep the same physical size as the current 9.7-inch iPad Pro.
"With a slimmer bezel, you end up with a unit that's the same physical size as the 9.7 inch. The advantage of that is…you'd be able to have the [existing] keyboard with both products," Alexander told Fox News.
GALAXY S8 VS. 'IPHONE 8': SAMSUNG GETS FIRST CRACK AT NEXT-GEN PHONE
A slimmer bezel - or border - means that the display extends almost to the edges of the device, eliminating most of the non-display areas typically on the top and bottom of a tablet. That allows Apple to squeeze a larger display into a tablet without making the tablet itself bigger -- or at least appreciably bigger.
Alexander said the display resolution (the number of pixels) will increase slightly from the current 9.7-inch iPad Pro because of the larger display size.
The IHS Markit analyst's comments follow a report last year from an analyst at KGI Securities, Ming Chi Kuo, who mentioned a new 10.5-inch iPad Pro was in the works.
New low-cost iPad
A lower-cost version of the iPad Air 2 is also planned, according to Alexander. "A value version of the 9.7-inch iPad," she said. Whether it's called the iPad Air 3 or something else isn't clear.
APPLE'S IPHONE 'X' MIGHT COST AS MUCH AS A MACBOOK
"We're anticipating a target price of around $299," she said. The iPad Air 2 currently starts at $399, as does the 7.9-inch iPad Mini 4.
Alexander said pricing on the new 10.5-inch iPad Pro is less clear. The current 9.7-inch iPad Pro starts at $599. Apple could lower the price (typically by $100) of the current model by "pushing the 9.7-inch down to $499 and sliding the 10.5-inch to $599," she said.
Alexander does not expect a refresh of the iPad Mini.
Tablets overall not a growth category
The fourth quarter of 2016 was the ninth consecutive quarter that tablet shipments have declined, market research IDC said in February. "Shipments of 174.8 million units for the full year 2016 were down 15.6% compared to 2015, marking the second straight year of declining shipments," IDC said.
APPLE WATCH SALES SPIKED OVER THE HOLIDAY: SMARTWATCHES ARE HERE TO STAY
"Typical tablets without a dedicated keyboard…are continuing to lose relevancy across all regions," IDC added. Along those lines, Apple has been focusing more on its iPad Pro offerings and pushing its Smart Keyboard as a way to turn an iPad into more of a laptop-like device.
But the iPad Air 2 and iPad Mini remain popular because of the low price. Those two tablets continued to account for the majority of the shipments for Apple, IDC said.
Despite stalled growth in the tablet category, "there's still a huge installed base of iPads out there. [The new iPad Pro] would be a driver to get people to refresh those because of the significantly different screen size," Alexander said.
Timing isn't clear for the new iPad Pro but it could arrive in the March-April time frame, Alexander said. A report on Thursday from Digitimes claimed that the "two large-size models" -- the 10.5- and 12.9-inch iPad Pros -- will not come until May-June.
FOR THE LATEST TECH FEATURES FOLLOW FOX SCITECH ON FACEBOOK

Apple did not respond to a request for comment on this story from Fox News.