Apple and The Rock teamed up on an awesome ad about Siri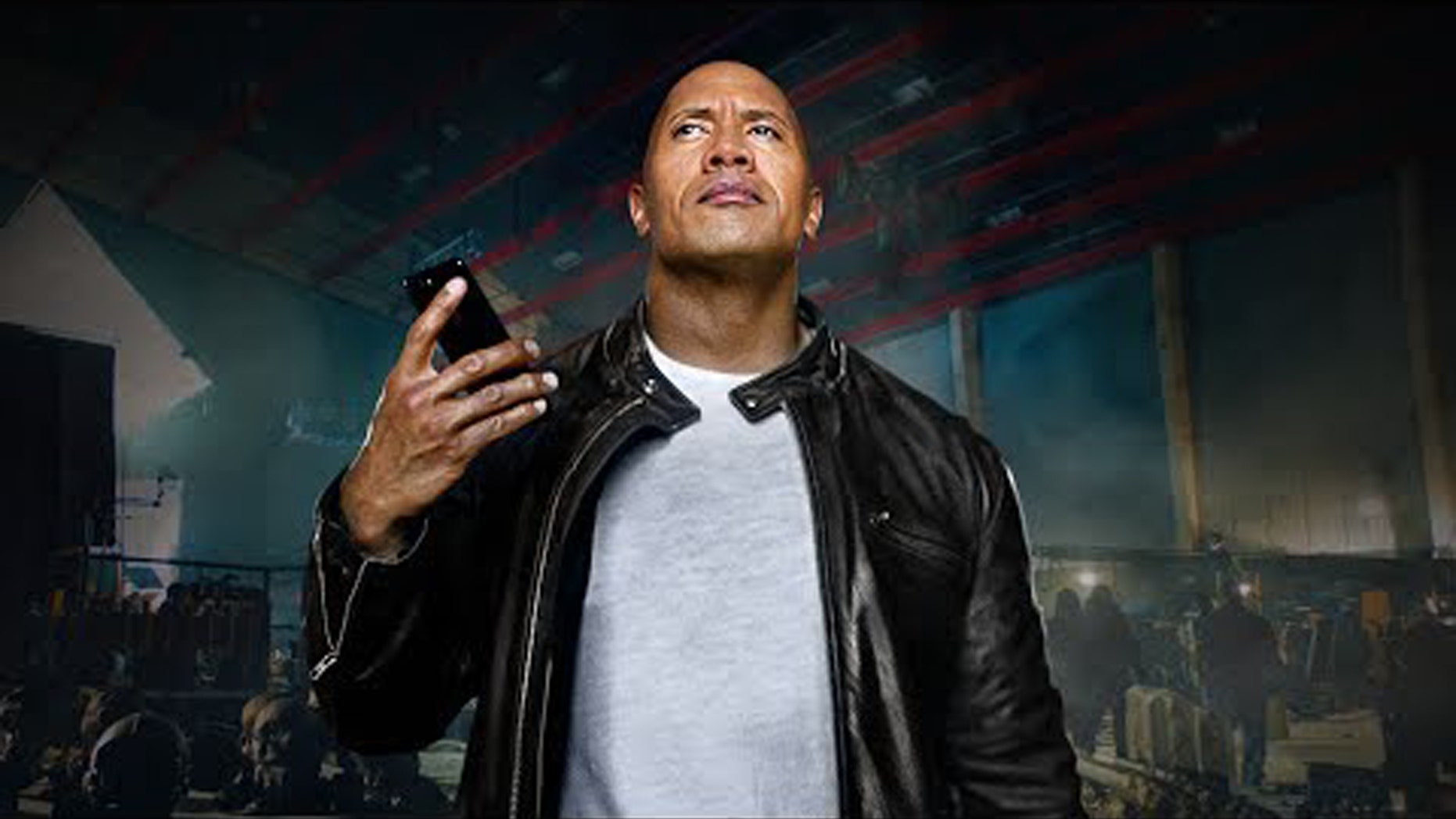 What do you get when you combine the world's most valuable tech company and the self proclaimed "hardest working man in show business?"
An advertisement for Siri.
ENORMOUS ASTEROID DUBBED 'THE ROCK' WILL MAKE ITS CLOSEST APPROACH TO EARTH YET
Apple and Dwayne Johnson – better known as The Rock – have joined together to create an advertisment to teach people how to use Siri every day.
Known as "The Rock x Siri Dominate The Day," the ad sees Johnson call up a Lyft car, fly a plane to Rome, appear at a fashion show and more, all using the iPhone 7. Johnson, who notoriously has a busy schedule, enlists Siri to help him with these tasks as Apple attempts to push the voice assistant to be a more active part of people's daily lives.
"You should never, ever, under any circumstances, underestimate how much Dwayne Johnson can get done in a day with Siri," Apple put in a caption under the ad on its YouTube page.
At its developer conference in June, Apple said Siri was being used on more than 375 million iOS devices each month.
Apple has begun to incorporate Siri more of its products, making it more useful.
In June, it announced Siri would be part of its new HomePod speaker, slated for release later this year. Apple's HomePod is likely to garner significant attention, as it looks to fend off smart speakers from Amazon and Google. As part of iOS 11, Apple is adding more functionality to Siri as well, including translating languages and finding news articles on Apple News to topics you searched for on Safari, Apple's mobile web browser.
OOF! IPHONE 8 COULD COST $1,100!
The former pro wrestler-turned-movie star set off plenty of social media buzz when he took to Twitter to announce that he was co-starring in a movie with Siri, before later revealing it was an extended commercial.
By calling it a movie (and later reversing himself), Johnson may have revealed more about Apple's plans for original content, according to analysts.
"Once Apple starts spending serious money on content, and demonstrates that it's willing to make shows featuring its own products and services prominently, almost anything seems possible," said Jan Dawson, chief analyst of Jackdaw Research in comments obtained by Fox News.
Dawson added that while Apple is slowly getting into original content, "the reaction to this Siri campaign is a great encapsulation of the expectations Apple has now set."
The commercial was launched on Apple's YouTube channel early Monday and had already racked up nearly 1 million views and in the top ten trending videos.

Johnson's HBO show "Ballers," about a fictional money manager for athletes, premiered its third season on Sunday night.
In 2016, Johnson was reported to have earned $65 million from his various endeavors, according to Forbes.