Amazon Fire TV Cube review: Alexa comes to life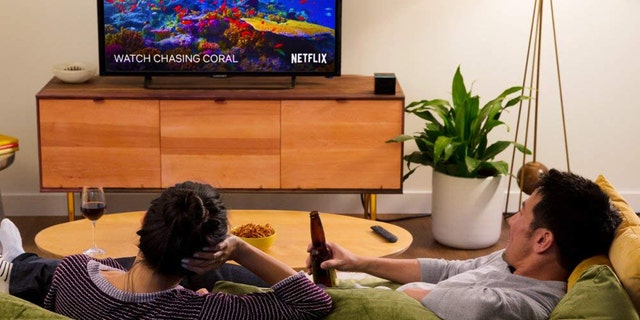 Amazon pioneered the smart speaker industry with the launch of its Echo, which featured its powerful voice assistant, Alexa, more than three years ago. After continuing to refine Alexa over the years, it finally incorporated Alexa into its popular Fire TV set-top boxes with the announcement of its Fire TV Cube.
After having reviewed the Fire TV Cube for a few days, I can say it's worth the wait and then some – it finally solves the problem of having one too many remotes.
The Fire TV Cube, which was announced on June 7, lets users do a number of things with the TV, all by using your voice in a dead simple way. You can change channels, adjust the volume, switch between apps, buy stuff on Amazon and more. It allows you to be truly hands-free in a way that smart TVs and smart remotes have not really figured out yet.
SECOND AMAZON GO STORE OPENING IN SEATTLE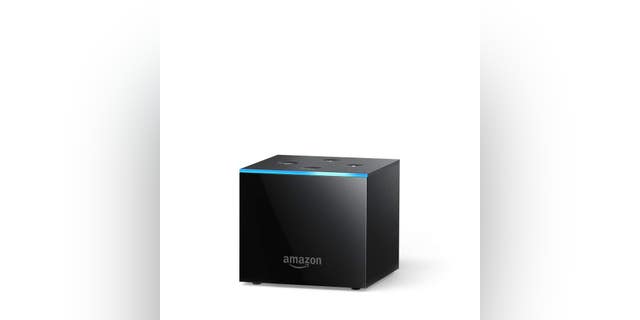 Set-up for the $119 device is really simple, something that an Amazon device owner (I already own a Kindle Fire tablet and an Echo) will already appreciate.
All you need to do to set it up is plug it into an outlet and attach it to your TV using an HDMI cable (which, bafflingly, isn't provided). From there, follow along with Amazon's software that gives you a guide to control electronics like your speakers, your cable box and your TV, all by using your voice. It's Apple-like in its simplicity and truly makes owning the Fire TV Cube a pleasure.
As long as it's close to the receiver (it uses infrared technology, just like your remote controls), it's a cinch to use. Just say, "Alexa, turn on the TV" or "Alexa, put on HBO" and "Game of Thrones" springs to life. And if you're worried about compatibility, Amazon notes the Fire TV Cube works with set-top boxes from providers like Comcast, DISH and DIRECTV, which covers "more than 90 percent of households with a cable or satellite subscription." I have Verizon FiOS and an LG smart TV, so this wasn't an issue for me either.
If your cable box is hidden (which let's face it, most of them are ugly looking), you can use the infrared adapter that's provided. Just plug that into Fire TV Cube and you're good to go.
When you want to perform a task, you'll see a small blue bar light up on the box, just as is done with other Alexa-enable devices. That lets you know it heard you and is going to perform the task.
The start-up screen is pretty much like any other Fire TV device, be it the Stick or the set-top box itself. You'll see the standard menu for Prime apps and others, like Netflix or Hulu, if you have them. From there, you can pick whatever your heart fancies, be it the series finale of "The Americans" (Alexa, play "The Americans") or season 2 of the smash hit "The Handmaid's Tale," (Alexa, play "The Handmaid's Tale").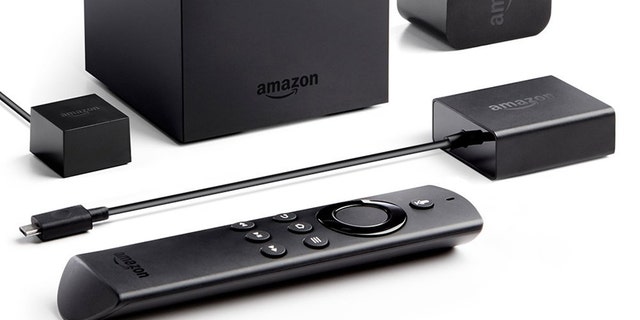 I've only had the device for about a week, but the most enjoyable task is switching between inputs, something that people either had to do manually when they couldn't find the remote or, in some cases, had to switch remotes. Using the Fire TV Cube to put on the TV and switch channels ("Alexa, tune to Fox News" - yes, I know, shameless plug) is a breeze. You can also have it put on certain channel numbers. So when I want to watch the Mets lose on SNY, I'll say "Alexa, put on 577." Unfortunately you can't say "Alexa, put the Mets game on" just yet, but hopefully that's coming.
You can also buy things from Amazon too using your voice, just as you can with an Echo device. Since Alexa is at the heart of it, this continuity is a nice key to stay ingrained in the Amazon ecosystem (and something Jezz Bezos no doubt appreciates as well).
It comes with a remote as well, standard for all Fire TV products. This is useful for when voice would be difficult (like going through pages and pages of content) or if an app doesn't have voice capabilities yet.
AMAZON WANTS ALEXA IN EVERY HOTEL ROOM
Gripes
I've used both Amazon and Apple products for a long time (Macs, iPhones, iPads, Kindles and Echos to name a few) and I don't have too many issues with either company. But the one major thing for me is that although Apple products may cost more, Apple also gives you more bang for your buck.
As I discussed earlier, Amazon did not include the HDMI cable to hook it up to your TV. If you're thinking about buying one, Amazon gives you the option to buy one for $5.99, but why not just include it in the first place and raise the price a bit? For a company that prides itself on customer experience and satisfaction, this seems like a glaring oversight.
I don't have DVR included in my cable package, but I have seen some complaints about not using DVR or being able to pause live TV. That can be kind of annoying, especially if you rely on DVR a lot.
I didn't have any of the lag issues with response times I've seen in other reviews, save for once. I said "Alexa, turn on HBO" and it took a few seconds before HBO finally popped up on my screen.
Other reviews had issues that Alexa isn't fully functional in the Fire TV Cube, so you can't do tasks like place a call. But realistically, that's a minor issue and not something that I found annoying at all.
It's also important to note that Amazon said Alexa's responses are optimized for the big screen, which makes it a little different than a smart speaker. (In the press release, Amazon also said that more features would be coming by the end of 2018.).
21 CLEVER ALEXA COMMANDS YOU WILL USE AGAIN AND AGAIN
To buy or not to buy – that is the question
As with any review, ultimately you want to know whether you should spend your hard-earned money on it.
After playing with the Fire TV Cube for a few days, in my humble opinion, it's worth the $119.
It cuts down on remote usage and allows you to just speak to your TV in a manner that's comfortable and not weird (honestly, something that should've been incorporated years ago).
The Fire TV Cube is not perfect – you can't control a game console with it (I have a Nintendo Switch), and my list of aforementioned gripes.
Nonetheless, it's a joy to use and makes watching TV more enjoyable.
Follow Chris Ciaccia on Twitter @Chris_Ciaccia