Amazon drivers reveal they 'pee in bottles and face intimidation and missing wages': report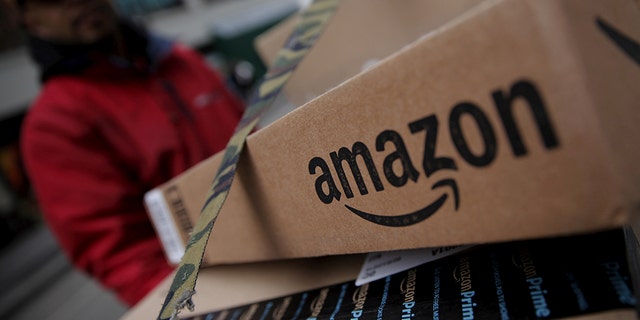 Amazon drivers are forced to pee in bottles, break the speed limit and face intimidation from bosses to get their deliveries out in time, it has been claimed.
Drivers across the U.S. have revealed the shocking pressures placed on their shoulders by courier firms working for the online giant.
One driver even claimed he was told to hold off going to hospital after badly injuring his hand after the truck door slammed on it cutting it down to the bone.
Others complained of missed wages, being unable to stop for food and having to break traffic laws to get the packages out on time.
One manager of a New Jersey based courier company told Business Insider: "The work is brutal.
"Drivers have to pee in bottles in their vans all the time."
SHOCK AS AMAZON DELIVERY WOMAN DEFECATES ON CUSTOMER'S FRONT YARD WHILE DROPPING OFF PACKAGE
Amazon hires courier companies through an online process and all they need are vans and insurance to apply.
On its website the company, which was recently valued at $1 trillion (£77 billion), says: "Start your business with as little as $10,000 (£7,700). Logistics experience not required.
"The whole process can take as little as four weeks at which point they are put into a system and assigned routes.
Each route for a single driver has a daily volume of between 250 and 300 packages on average, but drivers said it could be as high as 400 during peak periods.Amazon also provides the electronic devices — known internally as "rabbits" — that drivers use for scanning each package and route navigation.
Courier companies pay drivers either a flat rate of between $125 (£96) and $150 (£115) a day or an hourly rate of between $13 (£10) and $15 (£11.55) an hour, according to drivers.
This story originally appeared on The Sun. Read the rest of it and more content from The Sun here.