6 top tactical gifts for women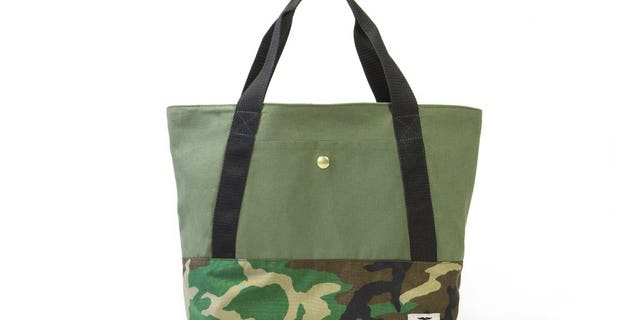 Handbags, jewelry, clothing, sports equipment — we've taken these holiday gift go-tos and created a gift guide with a tactical twist.
Instead of regular pants, stylish ones with hidden covert pockets. Instead of a necklace churned out by the many thousands, a one-of-a-kind, gorgeous necklace hand-hammered from bullets. Instead of a gift certificate to yoga, a Top Gun-designed handmade device that will let her surf on land ... You get the idea
We've curated six top picks that will make unforgettable, much-loved gifts for the outdoorsy, hunting, shooting, military, first-responding and adventuresome women in your life.
THE ESSENTIAL BAG
The High-Impact Tote Bag, by Sword and Plough, is stylish and practical at the same time.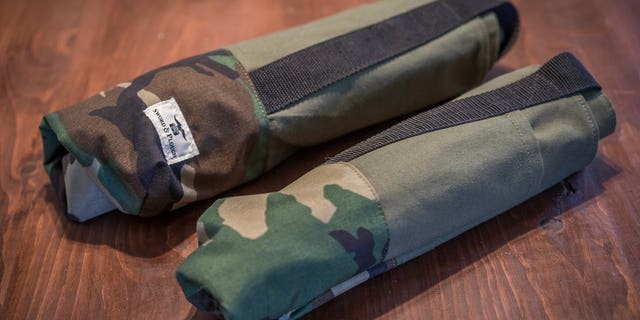 Ultra-versatile, it can be used for trips to the beach, the gym, lunch with the girls and beyond.
It is also just the right size for heading to the office or to school. It will fit a laptop, notebooks, power cords, snacks, books, YETI Rambler, makeup, cell phone, wallet, car keys and pretty much any other daily must-have.
6 BEST 'JAMES BOND' HOLIDAY GIFTS
Girlfriend had some bad news? This tote will carry everything a best friend needs to be armed and ready for a long night of breakup support. It will fit a bottle of wine, pints of ice cream – whatever it takes to cheer her up – plus some PJs, jeans, a sweater and your dopp kit in case the rescue op turns into an all-nighter.
Great for vacations and work trips, it collapses and rolls up for compact packing or storage back at home. Once unfurled, the lightweight cotton tote has an open top and a water-resistant bottom perfect to keep the contents dry and protected from spills and damp pavement.
Run by two military family sisters, Sword and Plough takes military surplus gear and repurposes it into stylish and fashionable bags like this one, with an elegant smattering of camo.
Very much in keeping with the holiday spirit, 10 percent of the company's profits go to support military-related charities. In fact, it was designed by Green Vets LA.
This is a gift that will get endless compliments and other folks fired up about such a good cause.
Available for $79.00.
PODCAST: MEET PRINCE HARRY'S HEROINE, US MARINE + ESPN BODY MAG COVER MODEL KIRSTIE ENNIS
THE ULTIMATE RANGE BAG
Handbags are always a popular gift for women. But if you are looking for a gift for a woman who shoots, then the 5.11 Range Qualifier bag is the way to go.
The robust Range Qualifier is a great size to carry two or more pistols as well as keep all the other essentials organized in the same place.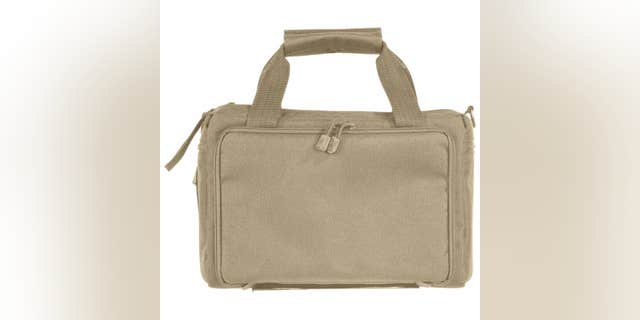 US SOLDIERS SET TO RECEIVE NEW HOLSTER AS ARMY DEPLOYS ITS LATEST PISTOL
The bag will hold pretty much anything she will need for the range. In addition to the guns, she can stash ammunition, ear protection, eye protection, first aid kit, cleaning kit, speed loader, wallet, car keys, makeup and more. All this will easily fit in this one bag.
One of the top features is the foldout front that provides super easy access to store six magazines. But the standout feature is definitely the removable, grab and go ammo tote that fits inside.
The Range Qualifier comes in black and sandstone and is available for $79.99.
PODCAST: LEARN HOW TO MAX YOUR WORKOUT LIKE SPECIAL OPS WITH THIS ELITE TACTICAL COACH AND FITNESS MODEL
.50 CAL NECKLACE
Jewelry is always one of the most popular holiday gifts. .50 cal pieces are known for their power. In the afterlife of these bullets, they will still pack a wallop as strikingly beautiful jewelry.
The stunning, timeless lasso style Brass .50 cal Bar + Circle necklace is utterly unique. It has a bar and circle hand-hammered from a .50 caliber brass bullet casing.
NEW F-35A FIGHTER JET GETS A NEW POWERFUL BOMB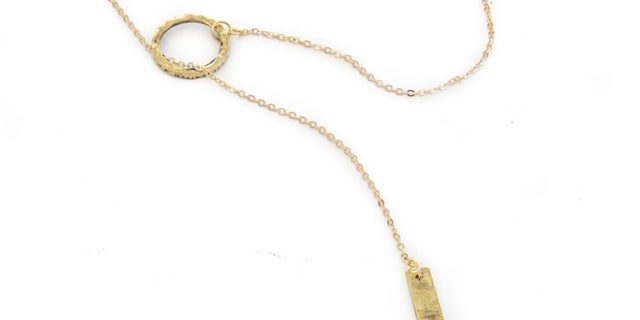 This gift will be singular and special to her since each one is handcrafted. Doesn't get more special in jewelry than something that is truly one of a kind.
Also by Sword and Plough, this adjustable necklace designed by Army veteran Shanna Rodenberg will go with just about anything in her closet. She can rock it with jeans and a top, or wear it as a stunning finishing touch with a cocktail dress.
Whatever outfit she wears this necklace with, it will be a lightning rod to compliments.
The necklace is available for $79.00.
WEATHERBY'S VANGUARD CAMILLA RIFLE
Hunting for the right gift for a huntress? Look no further.
The best rifle available for hunting women is Weatherby's Vanguard Camilla rifle. When it was introduced a few years ago, it instantly became an American classic and it remains unrivaled.
The beautiful Camilla has luxe features like satin finish, Turkish A-grade walnut with rosewood fore-end and grip caps as well as a fleur-de-lis checkering pattern and a cold hammer-forged 20-inch barrel.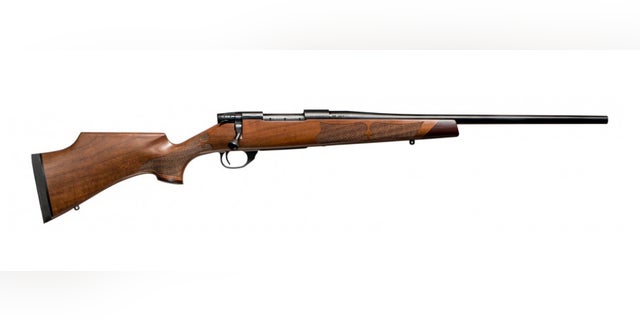 But it doesn't just look gorgeous — it performs exceptionally well. This is a rifle for women, designed by women. Weatherby achieved a truly outstanding standard and has set the bar.
The Camilla is the sort of gift that will become an heirloom and passed on to the next generation of women in your family.
Available for $849.
THE SURF ON LAND GIFT
Rather than a boring gift certificate for an active, athletic woman, how about a longboard made by a real Top Gun? This is a gift that will make her feel like she is surfing on land. Other fans describe it as feeling as though you are flying.
Kota Longboards was founded by Navy fighter pilot and Top Gun graduate Mike Maloney. Maloney has taken all that skill and expertise in the air to creating a truly special experience for those on the ground who use his boards.
He has cracked the code of combining the finest craftsmanship with style, while also delivering maximum fun.
COOL TECH CONVERTS DIRT BIKES FOR JASON BOURNE-LIKE SNOW SUPREMACY
Each KOTA longboard is unique so she will be receiving a gift special to her. Handcrafted in the USA, KOTA uses American Hard Rock Maple from Wisconsin for its strength, durability and beauty.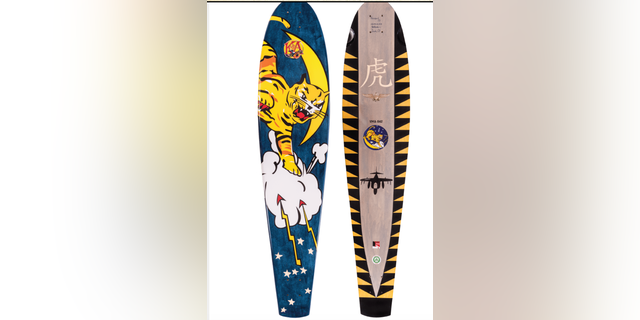 There are lots of excellent different options to choose from, so you will have a tough time deciding. If you are looking for a gift for active duty, veteran or military family member, then you definitely need to check out the outstanding military line with remarkable designs for each force.
Kota's Longboarding Betties Club is open to women of all ages.
The USAF PARARESCUE That Others May Live, for example, is available for $329.00.
MISSION-READY PANTS FOR STYLISH ENVIRONMENTS
Don't just get an ordinary piece of clothing — get her something with design features used by tactical pros for covert missions when they need to blend into stylish places.
5.11 continues to dominate in tactical apparel for women. And their pants are unrivaled. The Defender Flex is their very latest design – flattering, but also comfortable and engineered to meet tactical needs.
6 TOP JAMES BOND-INSPIRED TACTICAL GIFTS
The slim fit pants have two visible pockets at the front and belt loops built for holsters. But the standout feature is the two covert pockets, where she can tuck away AR magazines and can also be very handy for stashing essentials for safekeeping like a cellphone, credit cards or passport.
This is a great choice for a gift that will be useful at the range and from there she can head straight to a cocktail with the girls because the modern, stylish design will fit right in.
Defender Flex pants come in four colors and are available for $69.99.